Today my little ones start school! aaahhh! It's crazy trying to wrap my brain that I have a 4th and 1st grader already. Where did my babies go?
Well while I spend this morning taking pictures of my wee ones on their first day of school and then enjoying a quiet home, I thought I'd share with you some fun Back To School Ideas courtesy of Pinterest. Oh how I love that place!
I think this is great, especially for little ones that you are trying to train for the "school" routine for the first time.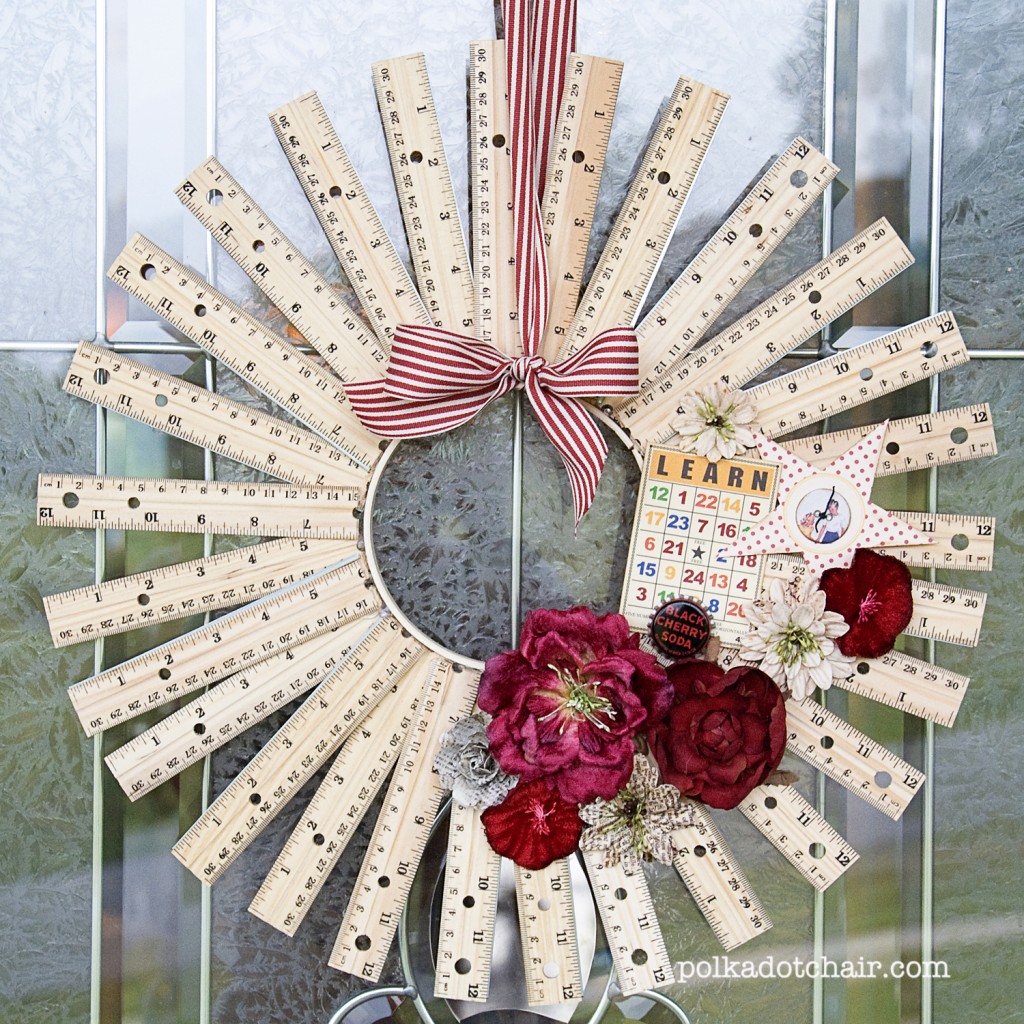 Oh don't you just adore this wreath? Super creative and with these rulers on sale right now, I'm definitely going to put this in my "must create right now" list.
This is great for those special "first day of school" photos. There's one for every grade, love it!
Speaking of photos, here's a list of must take pictures to capture this sweet time for your little ones. I intend to print this off and gladly check off the ideas once they're documented.
This was a fun link I found. Although my kids are happy with PB&J sandwiches, I have to admit, sometimes they want something different so this will be a great resource to create those "special" lunches.
Isn't this cake so adorable? Found it on a link at the Potterbarn for kids blog. The link also has tons of great ideas for a back to school party.
So there you have it. Happy browsing.
Till next time,
Grace