happy Monday friends. I know it's already February but I just recently finished my first ever December daily album and I wanted to share my experience with you.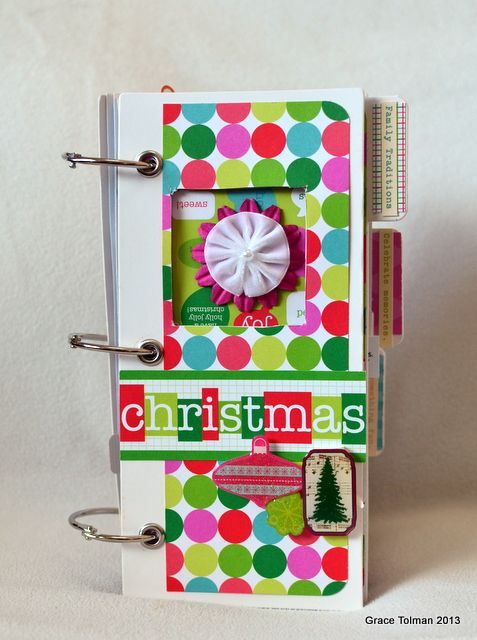 so as you remember from this
post
, I worked on my album, adding pattern papers in the album pages before I started putting pictures in it. I love how getting the book semi finished/created made it easy for me to just stick my pictures as I printed them. The only issue I had at the end was that my book became chunkier than I had expected so I was not able to use the binder rings that went with the mini album. I had to buy bigger ones and I scrapped the ribbon part as well.
One of my favorite stickers are word/phrase stickers. They're the easiest way to add bits of journaling all over your project. Here I added some stickers from Cosmo Cricket on the tab parts of the mini.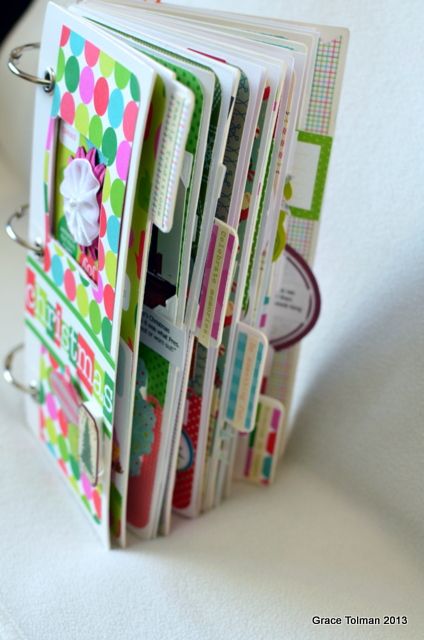 see how chunky it turned out to be?
and here's a peek at some of the pages of the book...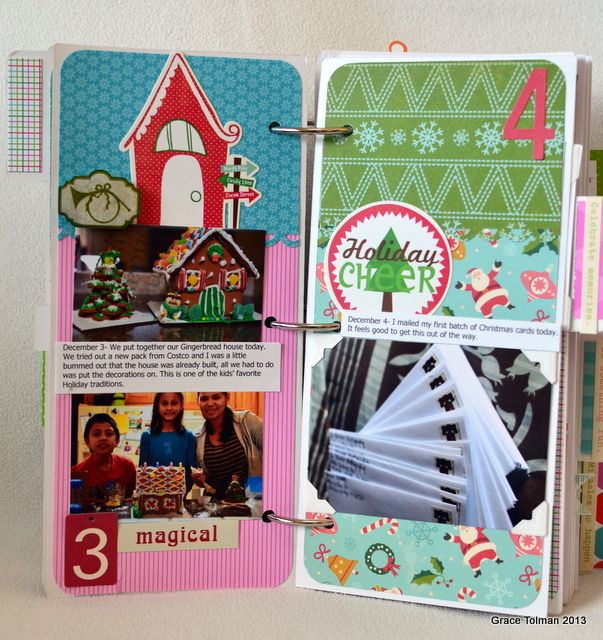 I tried to use red for my number stickers but ended up using a couple of green ones because the red clashed with the papers. I love how this project got me to use up most of my Christmas themed products.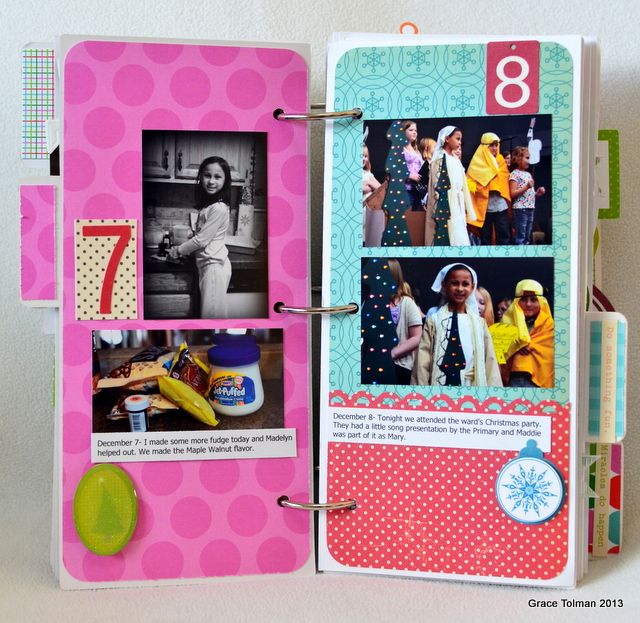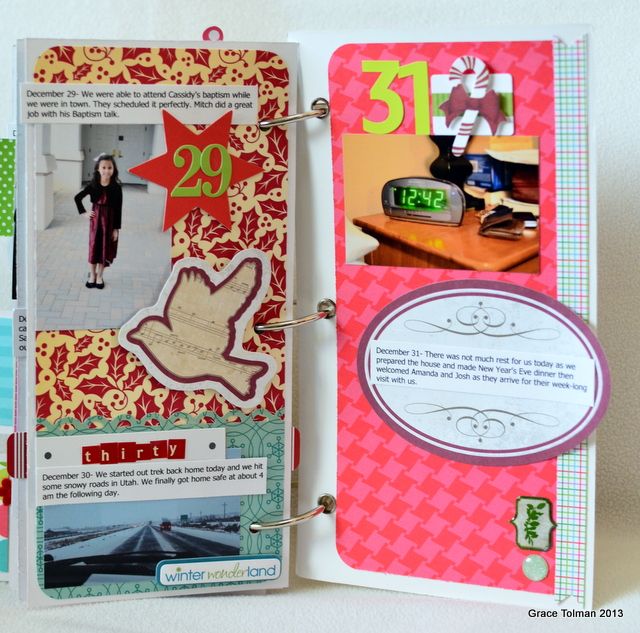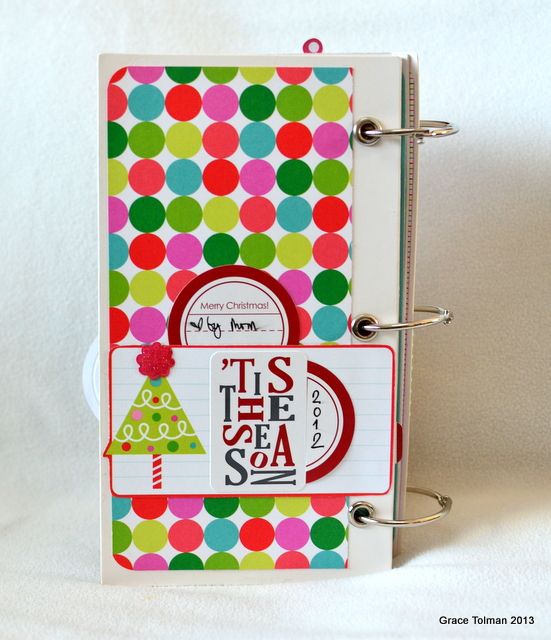 So that's what my very first December Daily looks like.
There are a few things I've learned from committing to this kind of project:
1. Pick a good size book for a foundation. This book that I used is about 4 x 8" and although at first it looked way too big for my project, I was suprise at how easy it filled up once there was pictures, words and some accents in it.
2. Pre assemble the book as much as I can early on the holiday so I don't have to stress about dressing it up while I'm working on it. Getting at least the pages covered up with pattern paper makes the procedure a lot easier later on.
3. Don't stress about getting caught up with the pages during the Holidays. I was a bit worried that I was behind in creating my pages during December. I would get anxious that it's already the 16th of December and I was still working on pages 1 and 2. I had found that even if I don't touch the album till after the season but that I'm consistent in taking pictures everyday and making notes about what we did that day, half of the work would be done.
4. This is a great way to use up products even if they're not Christmas theme. I was able to use up my red and green colored sticker stash because of this project and that makes me feel really good.
So that's it for me today. One project in my list finally checked off.
So what have you been working on lately?
Till next time,
Grace