Hi there.
My Little Shoebox
creator and designer Helen Chu has ventured into designing handbags, tote bags and home accessories. This month is my last month as a design team member for her scrapbooking line (she's taking a break from the scrapbook industry to focus on the accessory line) and I was fortunate to be given one of the new products to test out.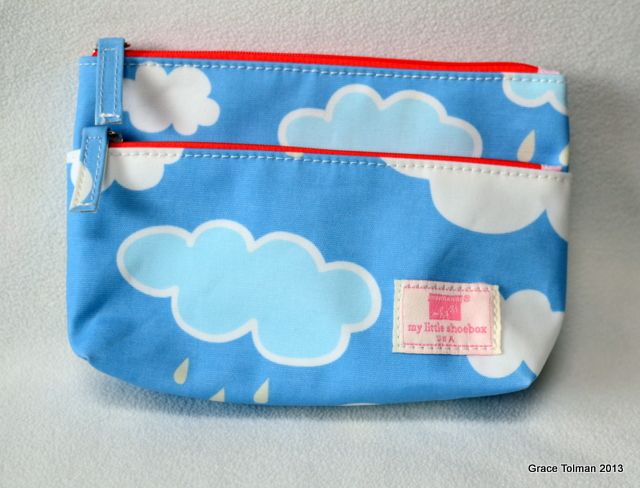 The first thing I noticed was the design on the bag. I love how the clouds instantly offered a cheery feel for this bag. I also love the two zipper detail. It's going to give me lots of pockets/room for my beauty products.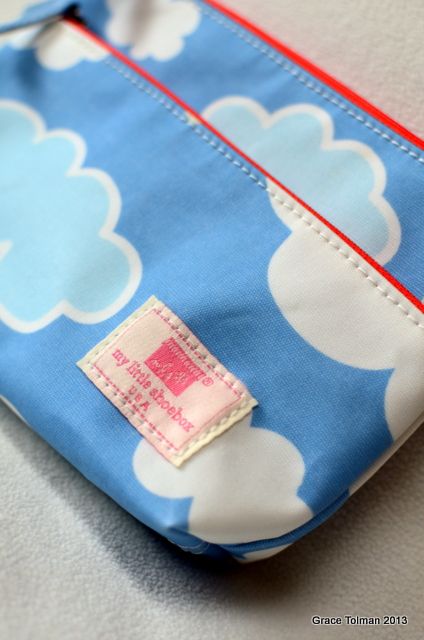 I love the sweet brand name tag in the front. I especially felt proud that this product was made in the USA. We rarely find that quality in bags and totes nowadays.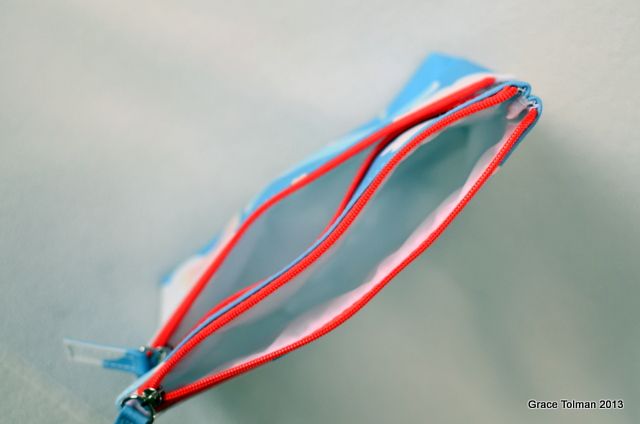 Although this cosmetic bag seemed small from the outside, the two zipper/pocket structure will give me plenty of room for my makeup stuff.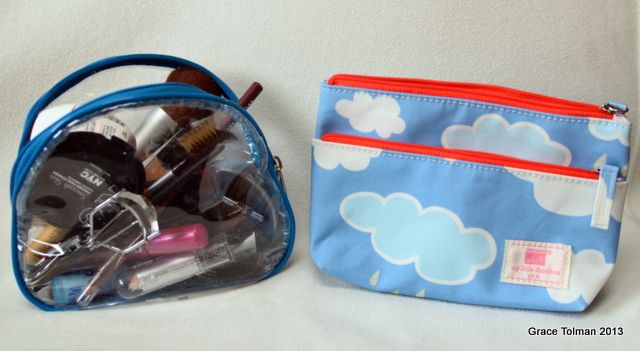 And of course, the final test was to see if it can fix my unorganized pile of make up..
and it did! beautifully!
I love how the zipper's orange bold color had a great contrast agaisnt the light blue/white color of the bag. It made it trendy.
So there you have it. A great cosmetic bag to organize your beauty products with a pretty cute graphic exterior.
To learn more about this product and the rest of the My Little Shoebox accesory line, please click
here
.
Till next time,
Grace