Hello there dear blog friends. One more day before Christmas. Can you believe it? I hope that you found some peace and joy during this holiday season amidst the hustle and bustle that we usually experience during this time of the year. Before I go and enjoy the beauty of the season with the family, let me share with you two videos that I really liked that talked about the true meaning of the holidays. The music in the first one is impeccable and the story of the other one will give you some "warm and fuzzy" feelings. Heck, it might even leave you with some tears! I invited my kids to watch the last one and they really liked the story too.
And here's our official Christmas card this year. I went digital for the first time and designed our greeting in Photoshop. One of my goals this season was to simplify and so for the first time I didn't make handmade Christmas cards. It was hard to let that go but after having the first holiday season in many years that I wasn't lacking sleep and feeling over spent, I have to say that this new method is making me feel very liberated. What do you think?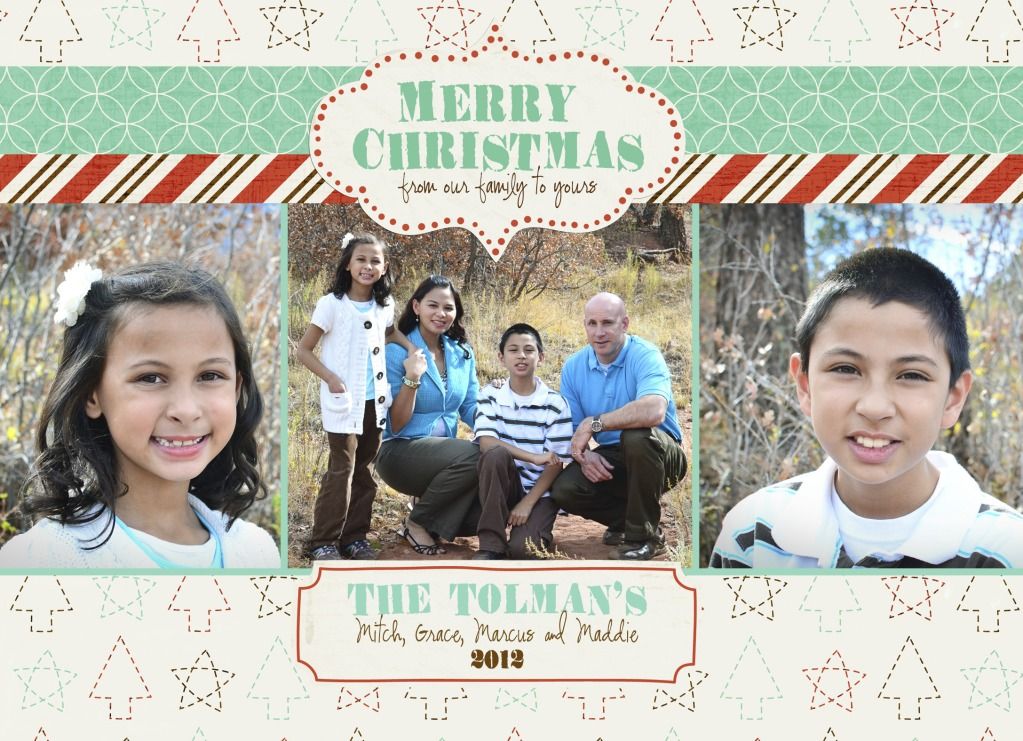 We wish you a very Merry Christmas.
Till next time,
Grace