Hello there. Today's going to be a busy one for me as I attend both kid's Christmas parties and find time to work on unfinished projects. But before I head off to my busy day, let me share with you some layouts I made recently.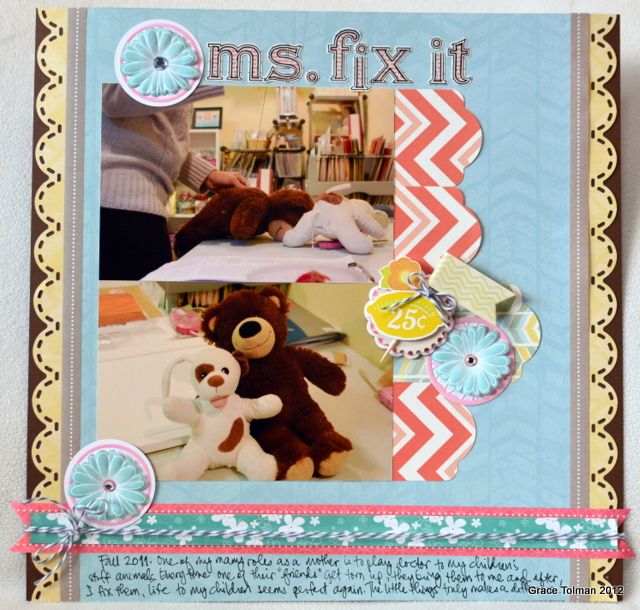 I used the Summer Additions papers from Creative Memories here. I love the soft blue and the diagonal design. The geometric shapes are the trend these days. I used two of my favorite Creative Memories punches and that is the tag punch and the Scallop border punch. Love, love, love them!
This page is about one of my roles in this household and that is...a doctor to my kids' stuff animals. Every time there's a rip or tear to any of their beloved toys, they know immediately to put them on my craft table so I can sew them up as soon as I have the chance. I love it that to my kids' eyes, I'm "mrs. fix it!"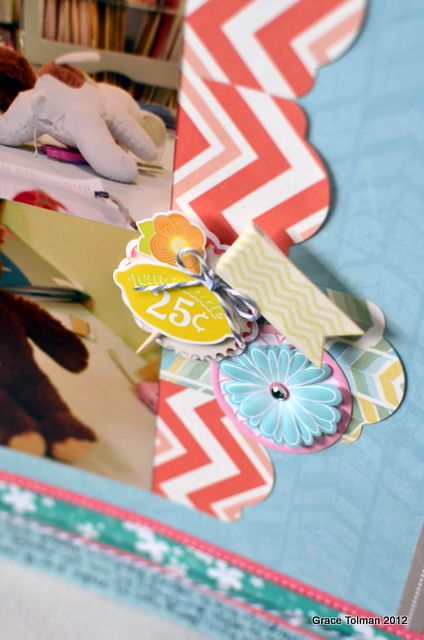 I love layering embellishments. In this page, I added a flag, stickers and die cut shapes to a cluster of embellishments.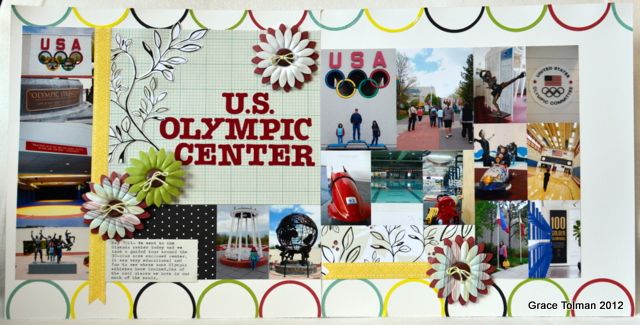 This page seemed to have been long overdue to complete. These pictures are almost two years ago. Sometimes I fret about being behind and other times, I don't really care about it. For some reason, this story seemed to be a very important one to document that when I had finally scrapbooked it, it made me feel productive.
One of the neat places to visit in my new hometown is the US Olympic Center. There's just a few in the country and Colorado Springs happen to house one of them. We got to tour the place and learned a few things about what athletes do/train for so they can proudly represent our country in the Olympics.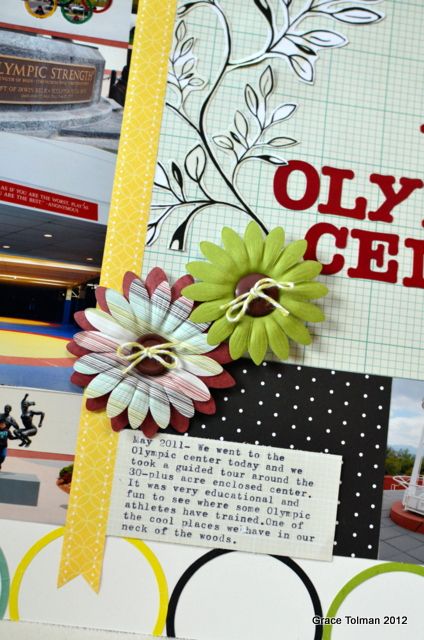 I used the Creative Memories circle cutter to cut the circles in my top and bottom border of the page. These circles reminds me of the Olympic Logo. I used the Enchanted line in this page.
To learn more about these and other Creative Memories products, click
here.
Thank you for stopping by.
Till next time,
Grace