Hello there. So about two weekends ago we were invited to a baby shower/house warming party by one of Mitch's classmates. This lady and her family just moved into a house in the Peterson Air Force base. We figured that since she's already going to need to escort us inside the base, that we will take that opportunity to come visit the
Air and Space Museum
that they had over there. It's free to tour the museum and that's always a great thing *wink*.
Here are some of the photos from our little excursion to the museum....
They have a little building with artifacts and of course a gift shop but most of the displays are outside since it's mostly airplanes.
We came to the museum an hour before they were going to close so we didn't get to see the displays in the "hanger" but we did get to go inside this airplane which was a radar aircraft and the tour was amazing.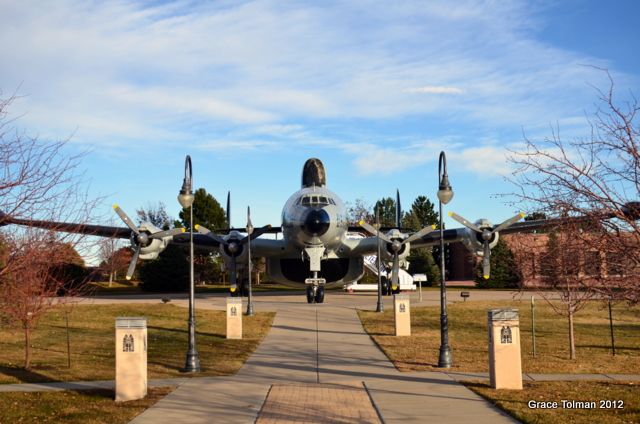 a look at the inside of the aircraft...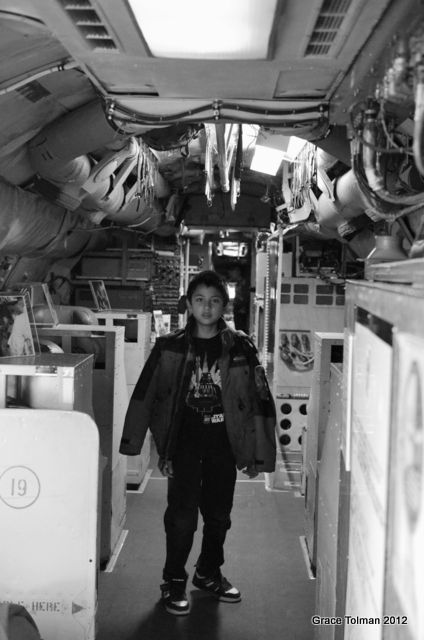 this plane is pretty old so we were asked not to touch anything. Of course that was very hard for my tactile kids but the tour guide was pretty good at trying to keep them interested in what he's talking about.
we even got the see the cockpit. I didn't know this but in airplanes, pilots are on the right and in helicopters, pilots are in the left. There's always something new I learn everyday.
and here are some more things we saw on display...
the family with the radar aircraft in the background.
Mitch's classmate was so generous, she even bought the kids a small plane as a souvenir. Here's Maddie showing it off underneath one of the aircrafts.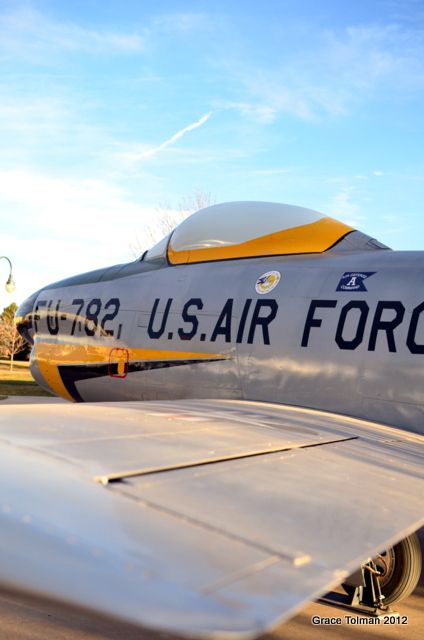 Have you ever been inches away from the front of an airplane? I have not so I had to take this photo, just for fun!
Thanks for stopping by. Hope you have a great Tuesday.
Till next time,
Grace