Happy Hump Day friends. Today's the reveal for the latest
IBSIC blog
and here's the prompt...
and here's my take on the visual board inspiration...
A Gift For You card
I wanted to be a little bit of a rebel with this card so instead of using the pinks and greens predominantly in my project, which is the colors that were focused more in the photo, I decided to use the kraft color for my background. Kraft is such a neat neutral base that the pinks and greens popped out better in my card. I also added some whites in there to have a "buffer" between colors.
I added the scallop velvet pink trim because it reminded me of the fancy edge of the pedestal shown in the photo.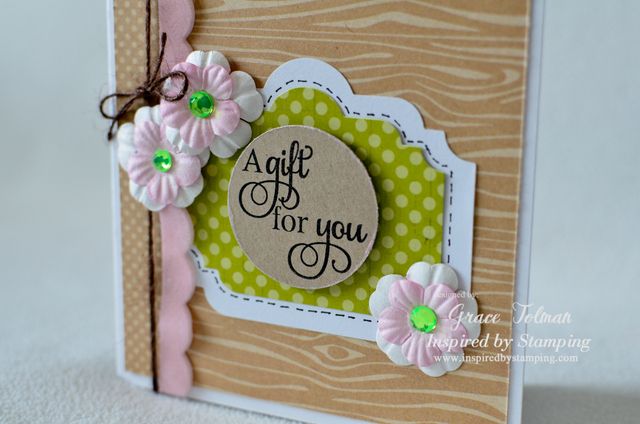 I used this
stamp
and this
die cut se
t from Inspired by Stamping in my card.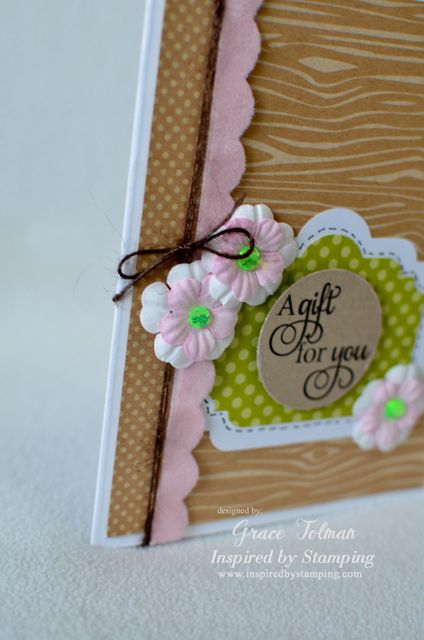 To learn more about this challenge and see what the other design team members made, please click
here.
oh and to make things even better, here's the prize you can win for this week...
$15 gift certificate to Inspired By Stamping store. :)
Till next time,
Grace