Hi there dear crafty friends. Today's post is a special one as I'm participating in my first blog hop with
Inspired by Stamping.
This month's challenge intimidated me for a bit but after taking a deep breath and "going for it" I was happy with the results. Try the chalkboard technique today and participate in this month's challenge.
You are so thoughtful card
Chalkboard is not as hard as I thought it would be although I did learn that you will need to have specific supplies on hand. Google chalkboard technique and you will find quite a few great tutorials on this. I suggest you watch them first before venturing on this technique.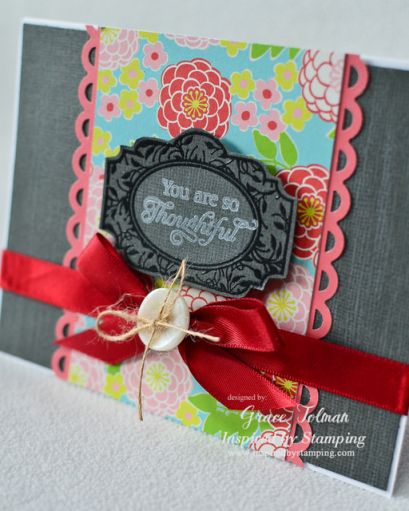 I used this
stamp
for the sentiment and frame.
So it's your turn to play. If you are hopping along with us and this was your first stop, here's the official line up of the blog hop party...
Irit
Grace---this is where you are at right now
Happy hopping!
Till next time,
Grace