I have to say that I've been envious of all the people that have been consistent with their "december daily" albums. There's a part of me that wishes I had more time to get into this project. One of the things that I've found that sets me back with trying out this special way of documenting the Christmas season is that I'm too picky about the album and products that I use. So to overcome this challenge, I've decided that this year I will make a premade album with hopes that since most of the creative work is already done, I can focus on putting the pictures and stories in the book during the season. Here's what would hopefully be my first every December Daily album...
and here's a peek of the inside....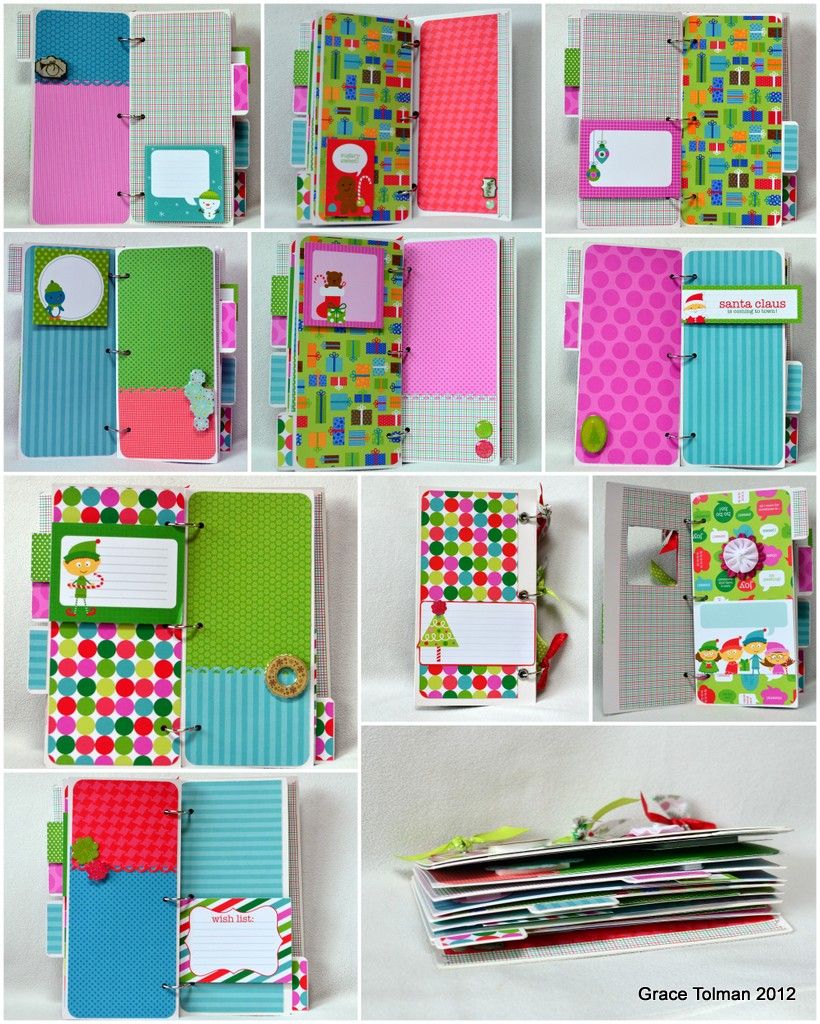 I used some papers from Doodlebug Design Inc. The album is also from Doodlebug Design Inc. and I gathered all of my Christmas themed embellishments in my stash to complete the project. Bright, fun colors are my comfort zone and so that's the scheme that I used in this project.
So now that the mini is done...the next test is to actually use it! Wish me luck.
What have you found to be the best way to keep up with the December Daily album? have a schedule to work on it everyday? once a week? Print pictures daily? write on it everyday? I would love your thoughts because as you can see...I'm a virgin when it comes to these kinds of projects. :)
Till next time,
Grace