Hi friends. For those that visited my blog and found this post without words.... so sorry. Was late in finishing up my post and totally forgot that I've scheduled it already. ooopppsss!
Anyways, since it's "cyber Monday" today, I thought I'd start off the week with big sale in my Etsy store. So if you have been eyeing that certain handmade item, this week is the best time to purchase it. Everything in the store is 40% off (just type in HOLIDAYSALE 2012 in the coupon code) plus I'm giving free shipping on all orders $50 or more (type in FREESHIPAT50 in the coupon code)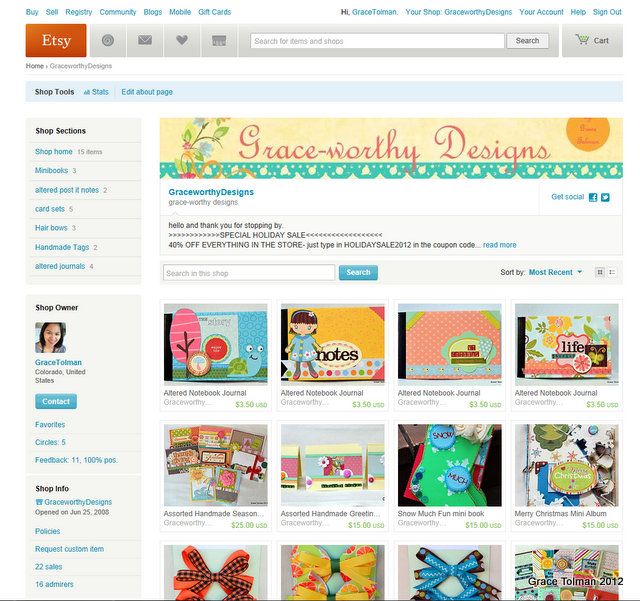 Thank you for all your support and I hope you have a wonderful week.
Till next time,
Grace