Oh so glad to know that it is Friday today. I am looking forward to the weekend, plus it's daylight savings time so that means I get an extra hour of sleep. Woohooo!
But before I head out and plan my weekend, let me end the week with some of my latest cards...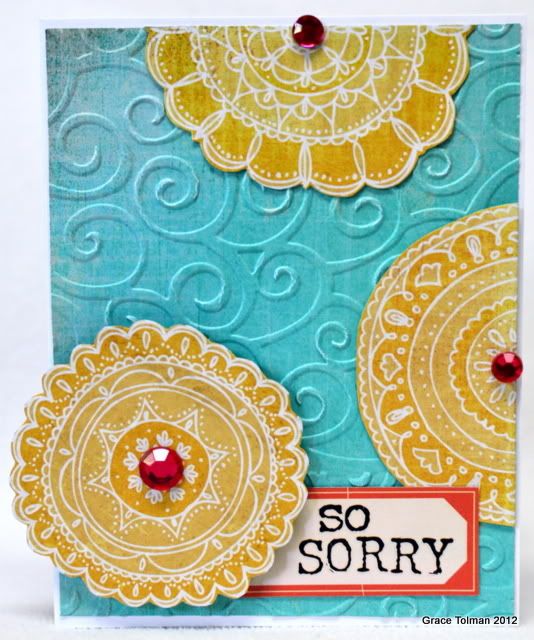 I added some dry embossing on the turquiouse background to give it more depth and pattern. I handcut the circle accents from pattern paper and used it as a visual triangle for my card.
Hello Friend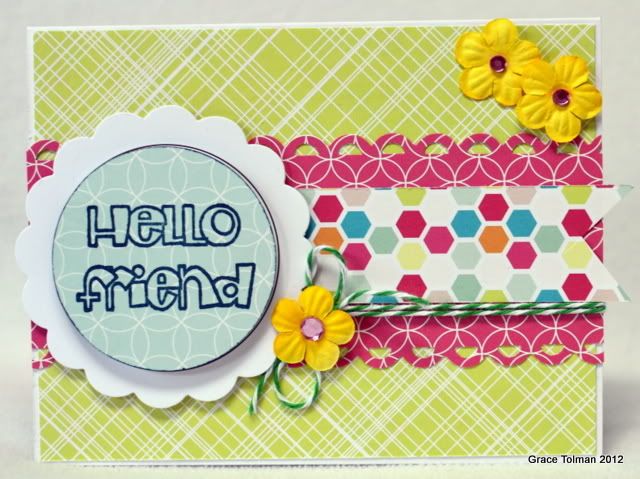 I used a journaling block for the scallop background of my sentiment circle. I added the punched out shape and added it with foam adhesive to make it stand out against the rest of the card.
I stamped the doodle flower accents twice. Once with the black ink pad and the second time with a colored ink. I then cut out the doodle flower and adhered it onto the black inked flowers, using foam adhesive. I also added some green inside the leaf to make it more realistic.
I know these cards didn't have any fall colors in them but if you know me, you know that I love bright and cheery colors so I went with the Spring tones. The yellows, turquiouse and oranges just puts a smile on my face.
How about you, what puts a smile on your face?
Have a great weekend.
Till next time,
Grace