Hello friends. Can you believe that we are only days away from Thanksgiving? Still can't believe how fast time flies these days.
Speaking of Thanksgiving, I thought I'd share a couple of Fall themed cards....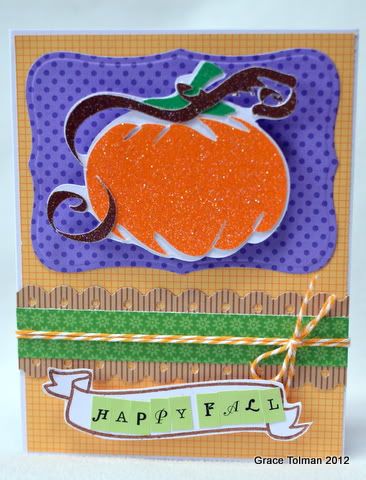 I used my Cricut and my Spellbinder's die cut machine to create thsi card. Cricut was used for the layered pumpkin accents and the Spellbinder for the shape frame that the pumpkin is on.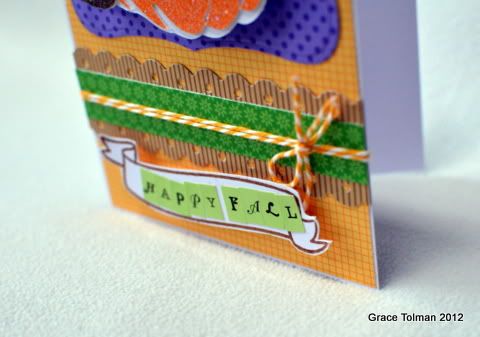 I also used some My Little Shoebox letter stickers to spell out my sentiment. I used the fall colors here (purple, orange, brown and green) to emphasize the season.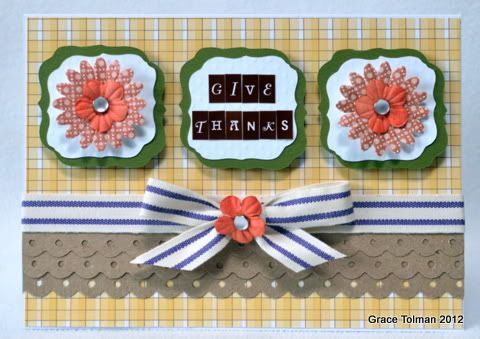 With this one, I used the Cricut die cut machine to create the layered frames for the flowers and sentiment stickers. I added a ribbon to create more dimension and texture in the card.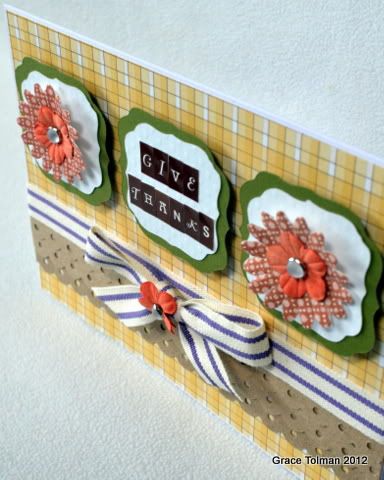 I love adding my frames and other die cut shapes with foam adhesive to make them stand out better against the background.
Sidenote: It's the 12th of the month today and so don't forget to do your "
take twelve
" photos today.
Thanks for stopping by and have a great day!
Till next time,
Grace