Happy Monday everyone.
I know that school has started a while back (for us here in Colorado, it's been almost three months) but if you are looking for some ideas for your Back To School layouts, maybe this one can help/inspire you...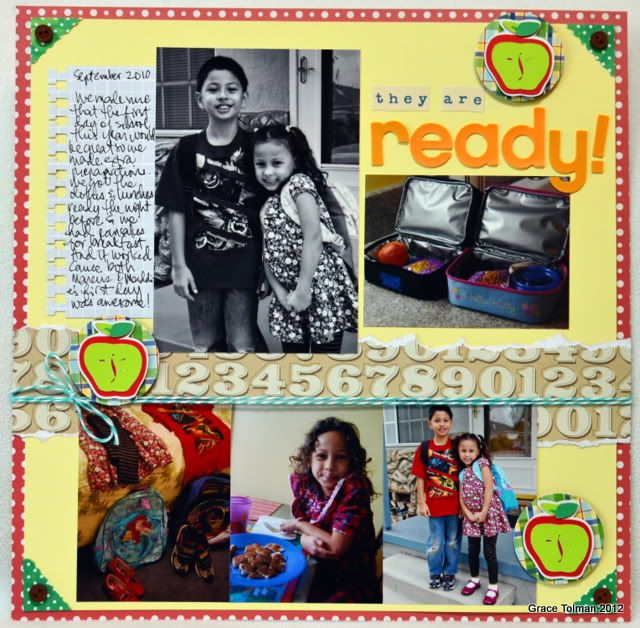 I made this layout for an
Ella Publishing
blog post. You can find it
here
. Our theme was to make handmade embellishments and I decided to show off how we bring back the popular "paper-piecing" technique in our pages using die cut machines.
In this page, I used my Cricut to cut out the different layered pieces of the apple and then adhered them together to create my layered embellishment. I created three layered apples and used it as a visual triangle in my page. Creating your own handmade embellishments makes your page more personalized and it also helps with the scrapbook budget. With this technique, you don't have to go out to the store everytime you want to add some embellishment to your page.
What about you, what's your favorite technique to create handmade embellishment?
Till next time,
Grace