Sorry for the silence in the blog this past couple of days. This week is passing me by so quickly, I haven't had the time to sit and make a blog post. Shame on me, I know, but I will try to be better in the next couple of days. I have a Christmas project + tutorial on the works for tomorrow so I hope that it will be more than make up for the days of not blogging.
So I'm still in cloud 9 about the recent announcement of getting in the
WorldWin Cardstock
design team for 2012. And I thought what better way to end this feeling of gratitude for this great opportunity than to share what I made for my application entries.
Home at Last
PULLED OUT FOR PUBLICATION
I wanted to present a layout with just cardstock and if you know me, I'm a big design and texture kind of gal so to complete the project with what I'm most comfortable with, I used punches and embossing folder to build this page. Here's a close up...

PULLED OUT FOR PUBLICATION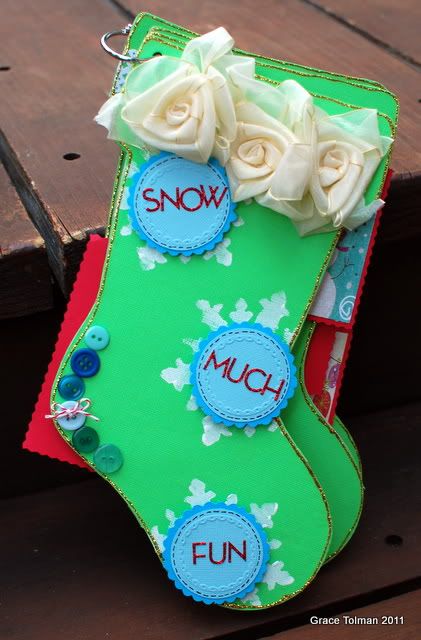 In this mini, I covered a shaped Christmas stocking mini with cardstock. I also added a lace border on top of each of the stocking page made out of cardstock and a border punch.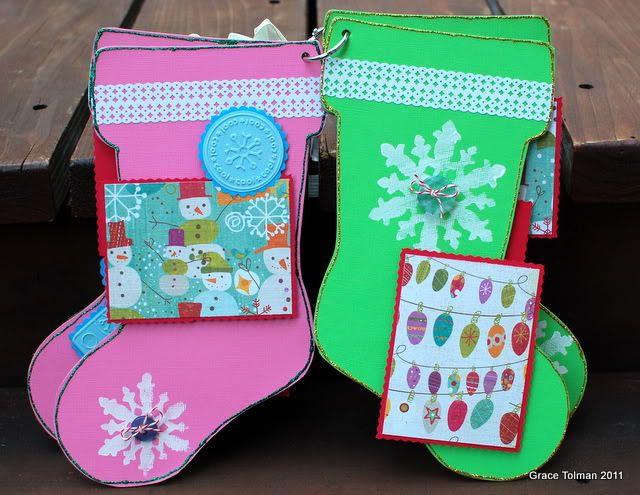 Since I didn't have any pictures to add to this mini, I opted to use some pattern papers. I also stamped snowflake onto the chipboard stockings plus I added embossed cardstock accents on each page.
at the end, I got it quite chubby. Just the way I like it. :)
Thanks for stopping by.
Till next time,
Grace