No I'm not running for any office/position, or that something I've made is up for a contest. This is more of a plea to help me narrow down my choice.
You see I have been making my Christmas cards for a few years now. I always add a photo of our family. Nothing fancy which I think speaks volume on what kind of family we are. *wink* And we took this two photos a few weeks ago and I'm not sure which one to use for this year's Holiday cards. I like the "formal" version but I'm also really digging the mustache one cause we've never been this silly infront of the camera and I think it's a refreshing look. What do you think?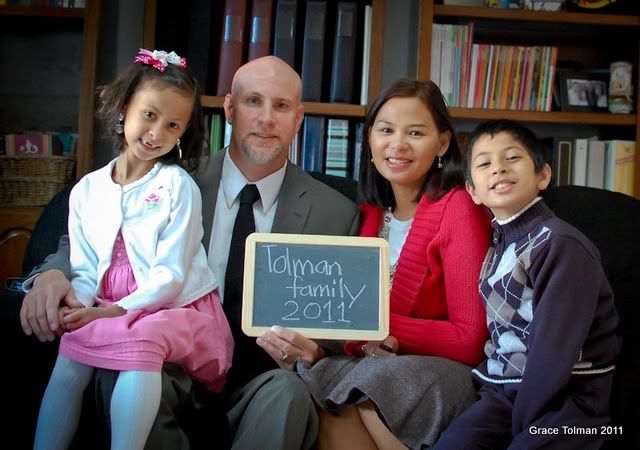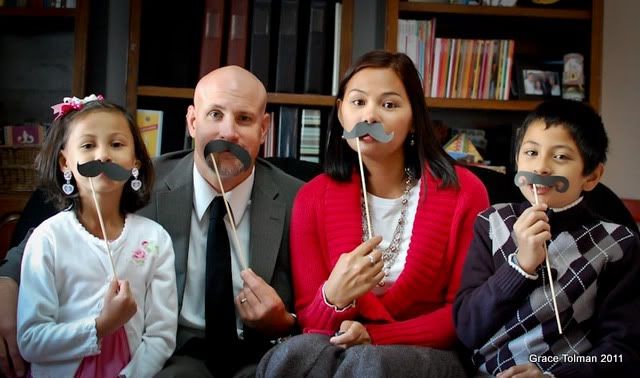 and to make your votes worth the time, I'm giving away this little package of "fun scrapbook products" to one commenter.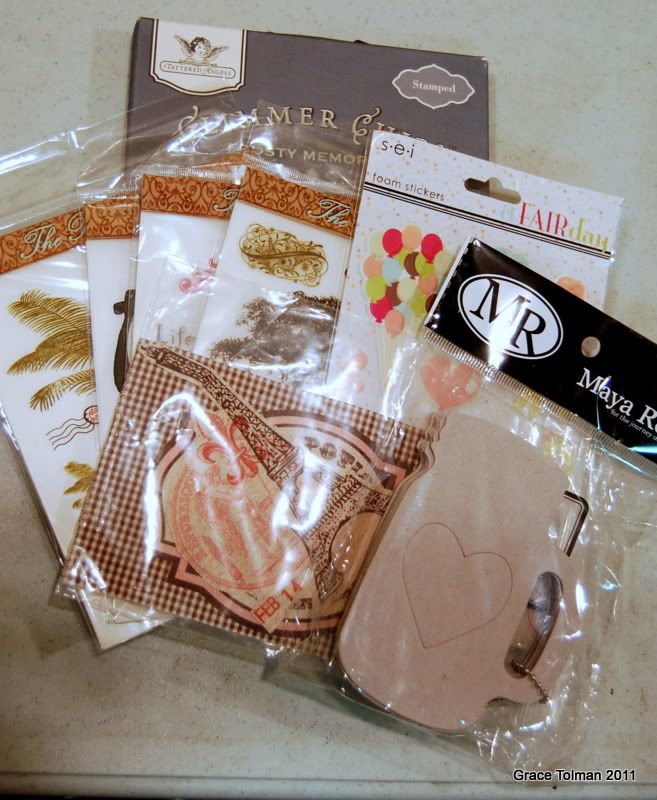 I'll open the voting up to
Friday (Nov. 11th) 9pm Mountain time
so you can be eligible for the giveaway.
thank you and have a great day. Looking forward to what you guys think should be in our Christmas card this year.
Till next time,
Grace