Happy Wednesday.
PaperCut magazine
was officially released last week and our super awesome design team leader Heidi is on the cover. Check it out
here
.
I created two projects in this magazine. Here they are along with close up photos...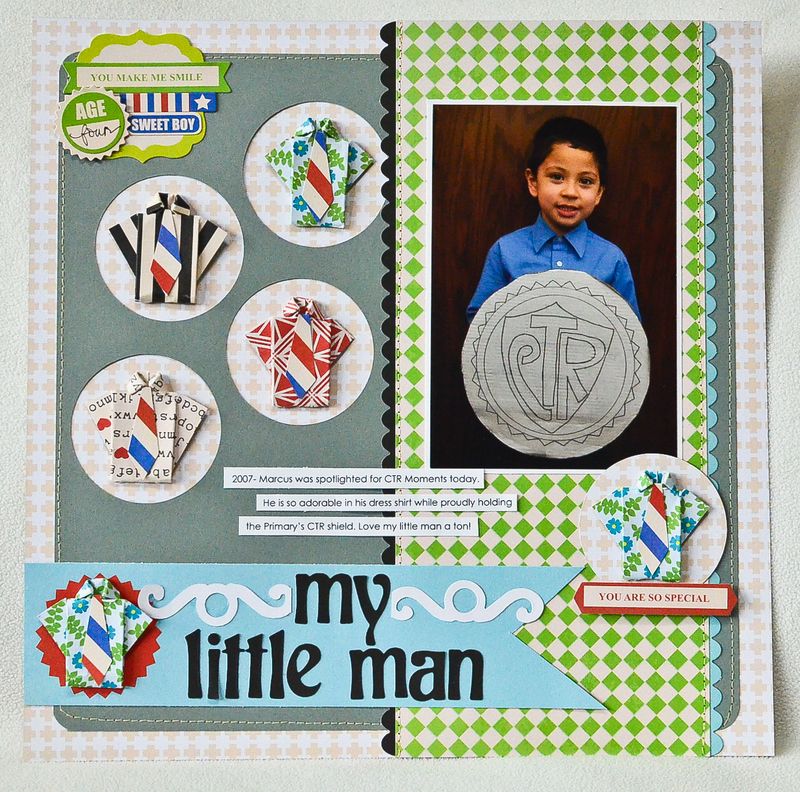 This layout featured papers from the
Special Delivery
line. I created paper shirts along with ties to match the theme of my photo.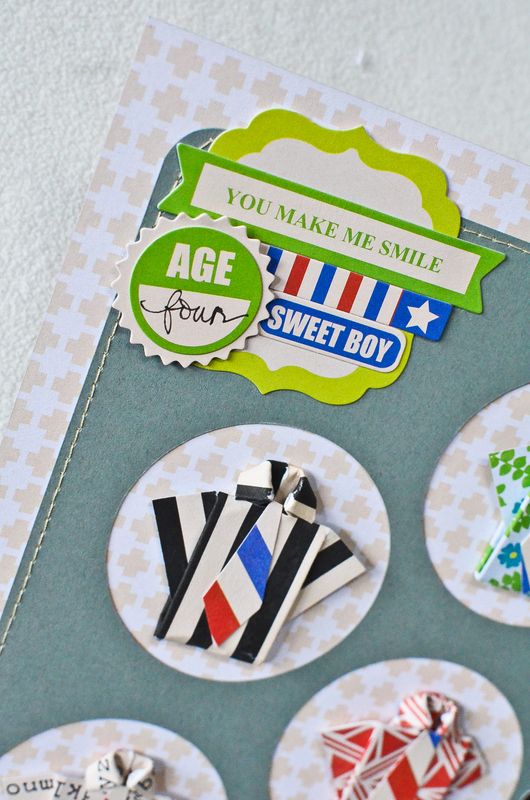 I love layering stickers on top of each other.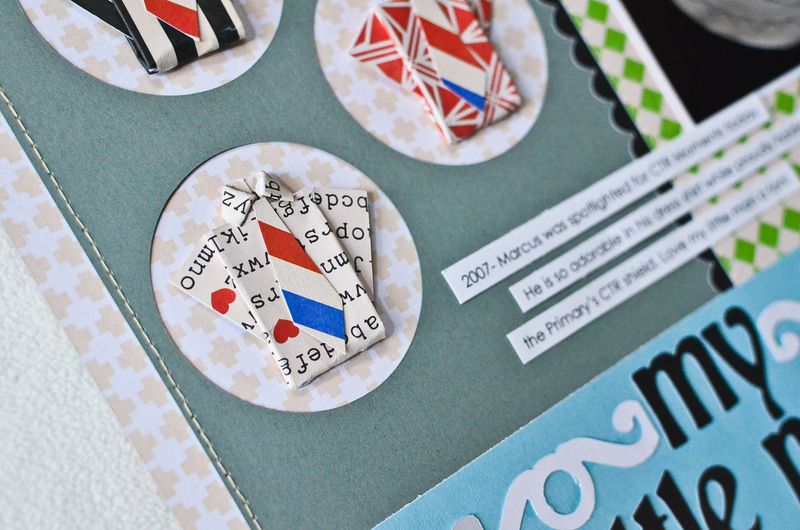 These shirts were so fun to make. There are a bunch of tutorials online and on Pinterest for these fun accents.
Beauty Hurts!
I decided to finally document photos of when I had my eye brow threaded during my vacation to Cali two years ago. Sadly I only get these pampering done when I'm. They charge double in Colorado. I guess there's not a lot of competition here so they can rack up their prices.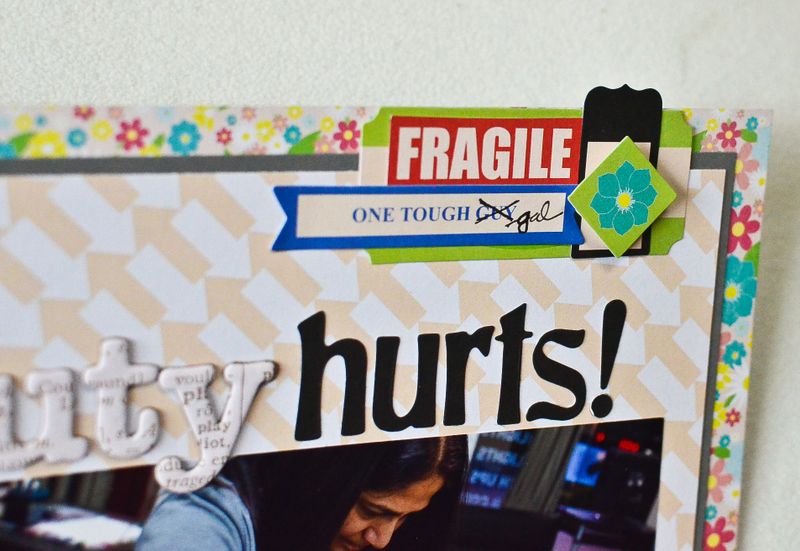 More layering of stickers can be found in this layout. This page was also created with the
Special delivery
line.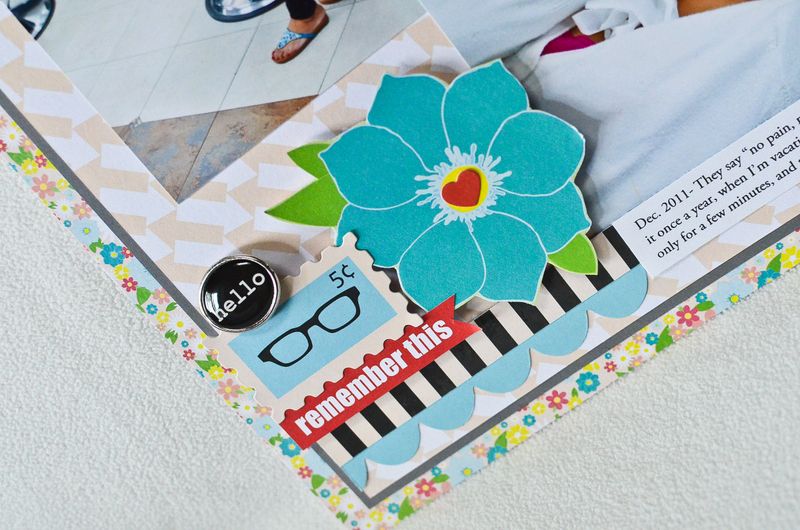 I love that postage stamp with eye glasses image on it. Super nerdy, kinda how I felt after documenting this photo. I can be a dork sometimes. :)
Make sure you flip through the pages of the latest
PaperCut magazine
issue. There are TONS of inspirations to be had. I definitely feel honored to be a part of a very talented team.
Till next time,
Grace