Cards are one of my favorite projects to create. It's my go-to project when I have some new technique or product that I want to "play" with. With the recent release of the June stamps from
Inspired by Stamping,
there were some sets that I wasn't assigned to showcase. All of the sets I received in the mail was so adorable that even though I didn't have to use them, I couldn't help myself. Here's two cards that I created using the
Post Card
set.
Merci Beaucoup card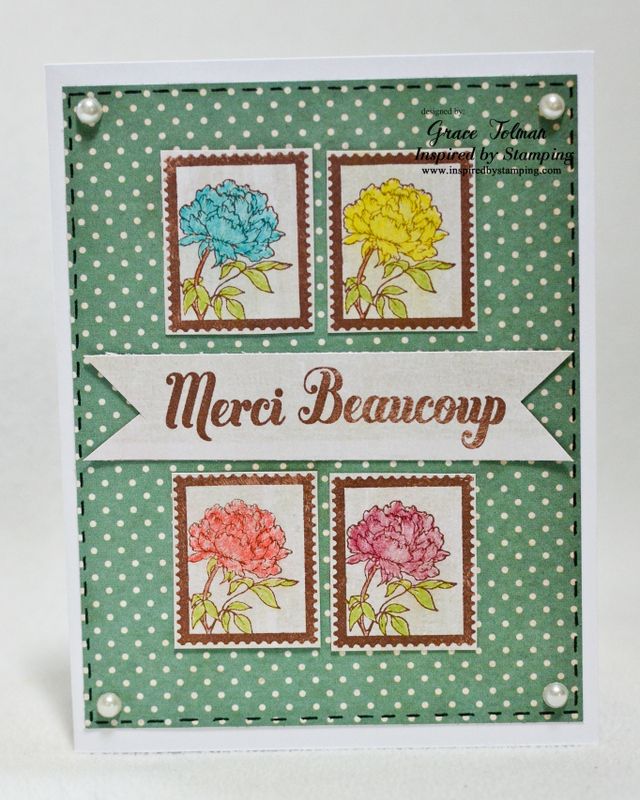 I loved the flower postage card image. In this card, I stamped four of them and colored the flowers in different colors to create a variety of versions of the same flower. I added the
french sentiment
to finish off the card.
Congratulations on your engagement card.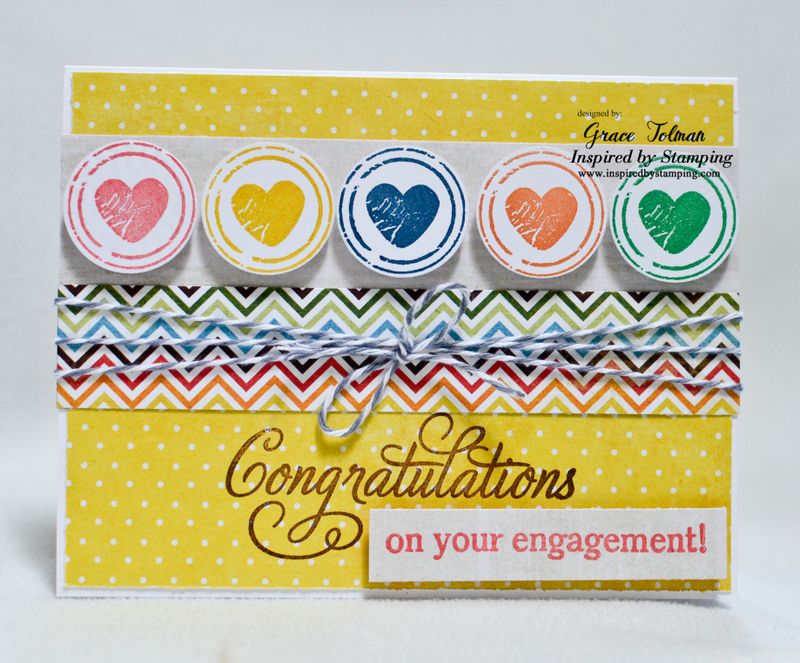 The hearts in the circle images are from the stamp in the Postage set as well. I tried to grab the colors of the hearts from the multi-colored chevron paper.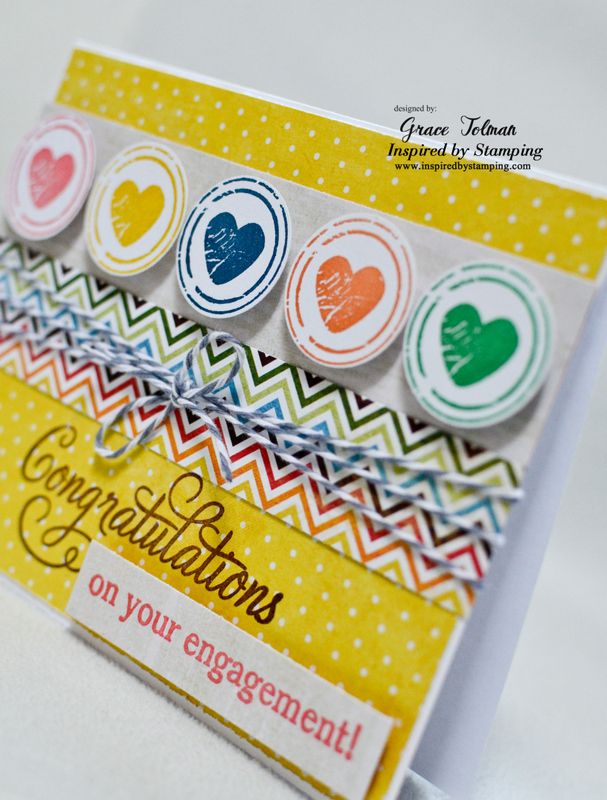 To learn more about these stamps, please click
here
.
Thank you for stopping by. I want to know, what's your best card making tips?
Till next time,
Grace