Happy Friday friends. Did you like the post yesterday? There are members of the design team for
Inspired by Stamping
that are participating in a
blog hop
today and I hope you check that out. I have another stamp release post tomorrow. :)
Today's share is a layout that I made with the latest
Challenge Me Happy blog
challenge in mind. I love the prompt, which is, to document the story behind the name. I chose mine. I love the story behind my first name, told to me by my mom but have never thought about documenting it. This challenge was really great for me to go through old photos and scrapbook something meaningful to me and my family.
Hello My Name Is....layout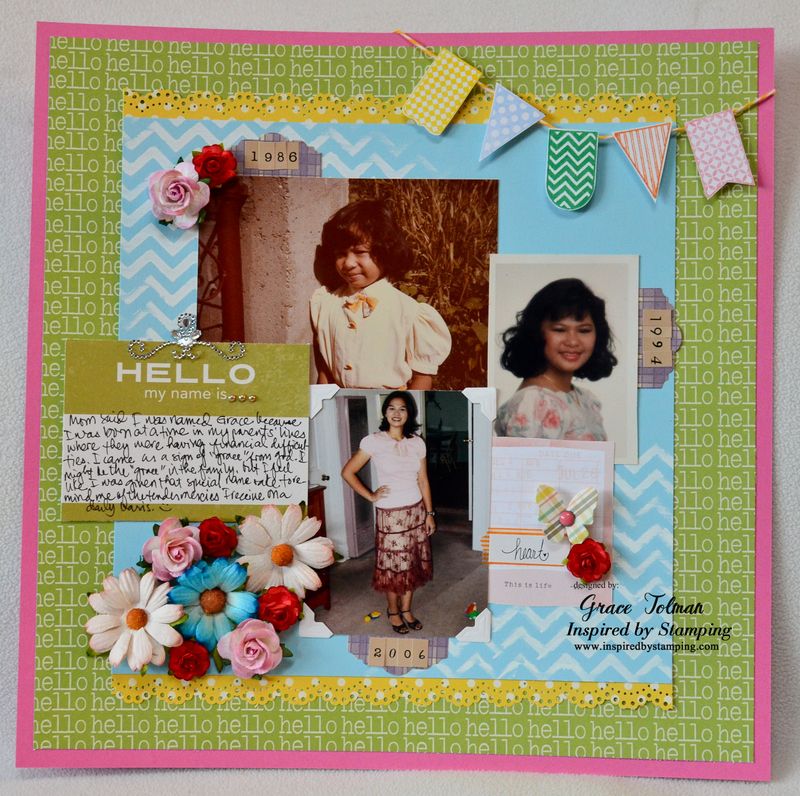 I used some Inspired by Stamping
banner stamps
on this layout plus TONS of flowers. Did you know that
IBS carry flowers
as well? Oh yeah! And they are all p-r-e-t-t-y. I couldn't resist them so I ordered a bunch. A girl cannot have too many flowers, right?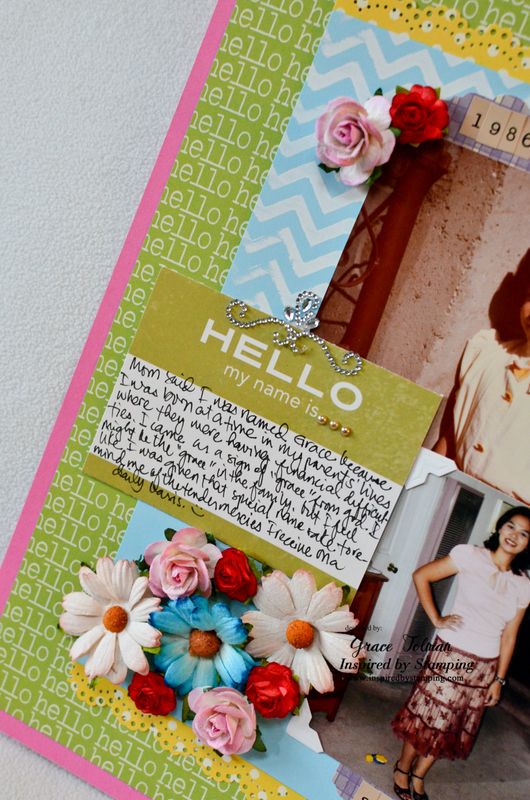 I found the title and journaling block for my page from a paper from Vintage Stories line of Simple Stories. I added some pearls and rhinestone frame to add some more 'feminine' touch to the paper.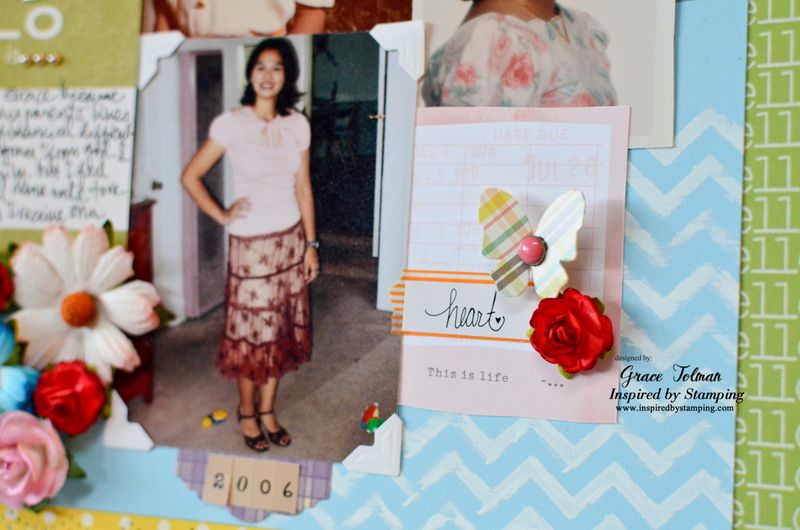 Since my photos are a variety from different periods of my life, I made sure I added dates on them. I used the
Fancy frame die cut shap
e to cut out my tabs.
So that's my page for you today. I hope I was able to inspire you with this page and make you want to document important stories about names in your family.
Have a great weekend.
Till next time,
Grace