whew! Halloween is finally over. The costumes have been worn, the candies given out and my kids are finally in bed (all sugared up!). We can cross off Halloween for this year!
Speaking of this year.... in the last three years I've had dreams of my family dressing up in some type of group costume and every year I get disappointed at myself for not having the inspiration and time to put one together. Well thankfully this year, the cards were in my favor and after multiple trips to the Thrift store and having many fights with my sewing machine, here's our official Halloween costumes for 2011....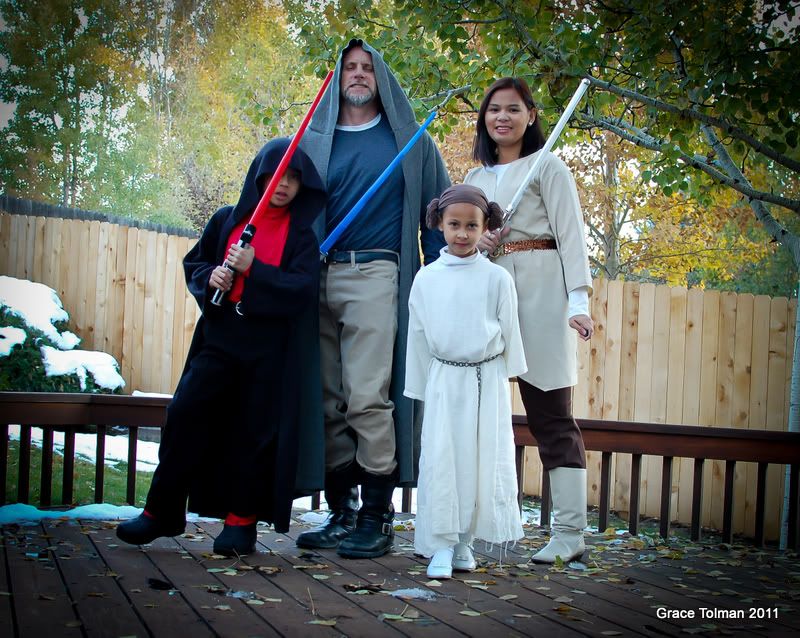 Yes, the "force was with us" dressing up in Star Wars characters.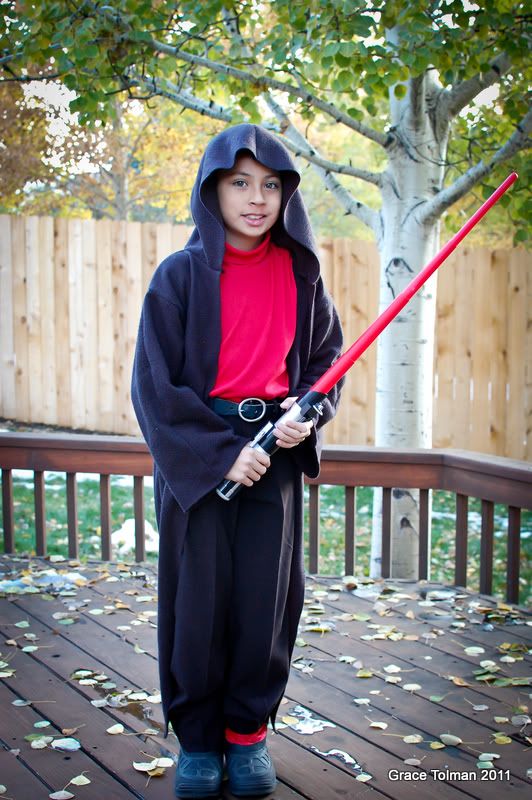 I had wanted Marcus to be Luke Skywalker but he had different plans. After researching all of the characters we finally agreed on him being a Sith Lord.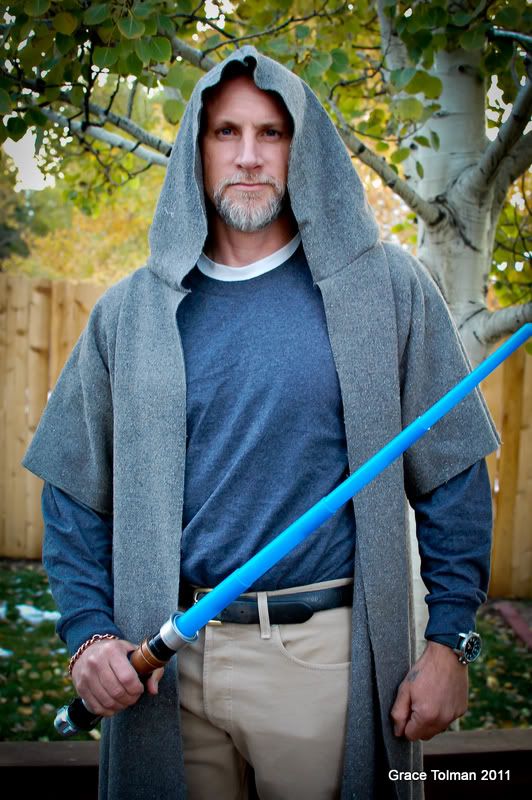 Mitch would've been an excellent Hans Solo but since he "lacked" the hair we decided to go with one where he can pass it up with a hooded robe so we went with Obi Wan Kenobi.
Of course, our Star Wars get up won't be complete without having a Princess Leia. Thank you to my sister who suggested I purchase a brown knitted shirt at the thrift store, we were able to put together the famous "Leia buns" despite Maddie having short hair.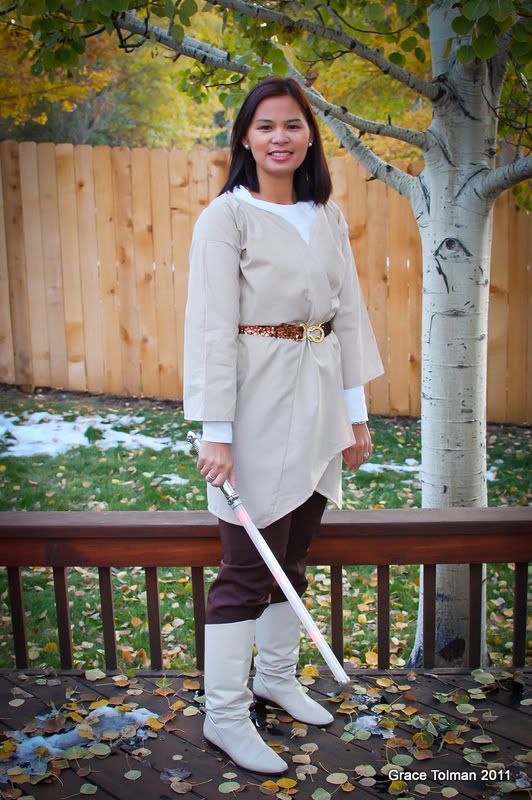 and me- a Jedi Girl. I had wanted to be Queen Amidala but her costume was too much for me to even contemplate of making so I went with an easier costume.
I LOVE this photo! Everyone was into their costumes, playing some light saber games while Ms. Maddie remained in her pose. That is our family for yah!
Happy Halloween everyone.
Till next time,
Grace