This sassy little girl turns 8 today.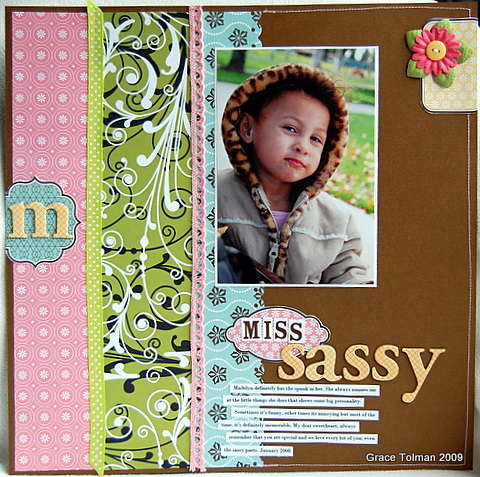 Scrapbook page circa 2009
And so in a week, she'll be getting baptized. In our church we believe that the age of accountability is eight and that's when most of our children gets baptized. This is a special time in their lives as they make the important promise to the Lord to keep His commandments and follow His plan. We are very happy and proud of Madelyn. You can learn more about my beliefs in baptism
here
.
I took Maddie out for a special "photo shoot" a few weeks ago and here's some images that ended up in her baptism invitations...
Is it ok that my heart is aching a bit when I look at these images? My baby is growing up!
Have a great weekend.
Till next time,
Grace