Hi there friends and happy Monday. For my American friends...Happy Memorial day. The weather is great in my "neck of the woods" so the family and I are planning on enjoying this special holiday outdoors. But before I step out and bask in the beauty of the sunshine here's some project shares...
NEW VIDEO TUTORIAL HERE
. I'm confused as to why blogger is not letting me add my latest video tutorial here but here's the picture of the layout I made. The topic I tackled in my tutorial is ideas on how to use 6x6 paper pads in your layouts. Hope you like it. :)
So last Friday marked the last day of school for my kids. This meant that I had some special teachers to thank, and the only way I know how to do that is to make crafty presents for them. Here's a couple of projects I've created. I didn't want to share these project in the blog before I delivered my gifts to the teachers to keep the whole thing a surprise *wink*
These are tile coasters that have been treated with Chalkboard paint. I found the idea and tutorial on Pinterest. Don't you love that site? Here's the
direct link
.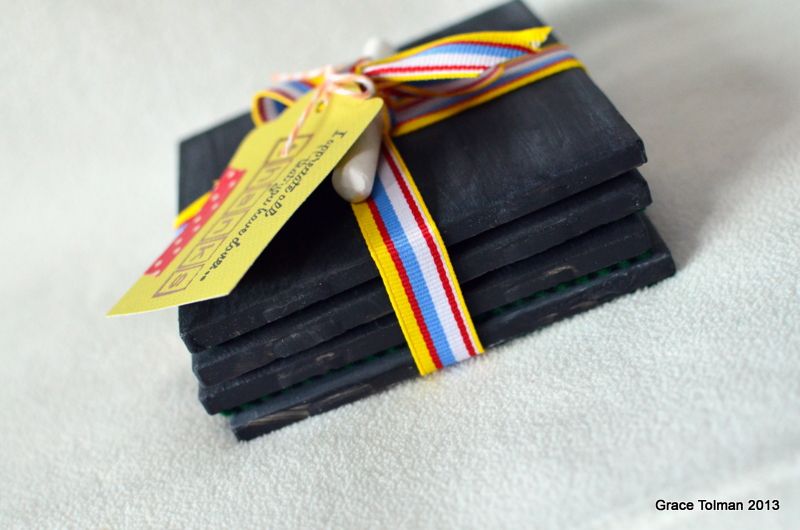 I love how inexpensive this project is. The tiles and chalkboard paint were all purchased at Home Depot and since I only made 5 sets, I have TONS of paint left. I already have ideas swirling in my head to use up the leftover paint. I have a feeling I'm going to chalkboard-ize parts of my home in the upcoming months ;)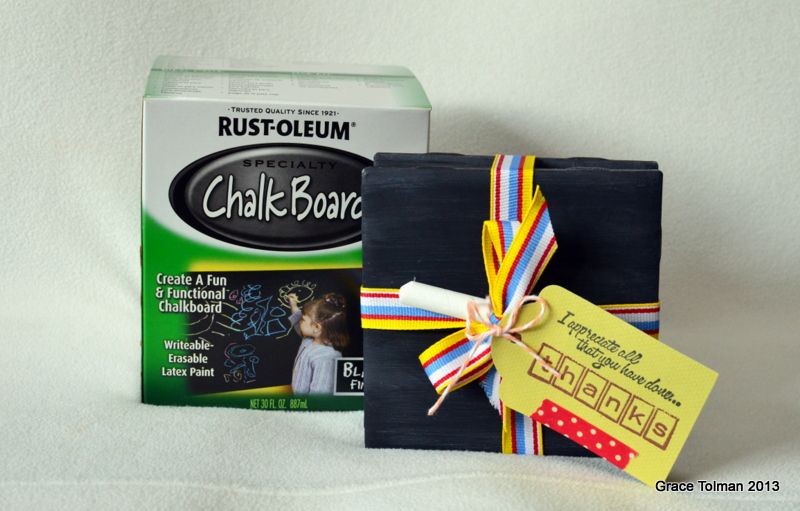 It took me about two nights to work on these coasters. You need to wait a while in between coats but if you have a show that you like to watch, this is a great project to keep your hands busy while you catch up them.
I added some ribbon and chalk plus a tag to the sets to make the gifts complete.
Another project that kept me busy was this book...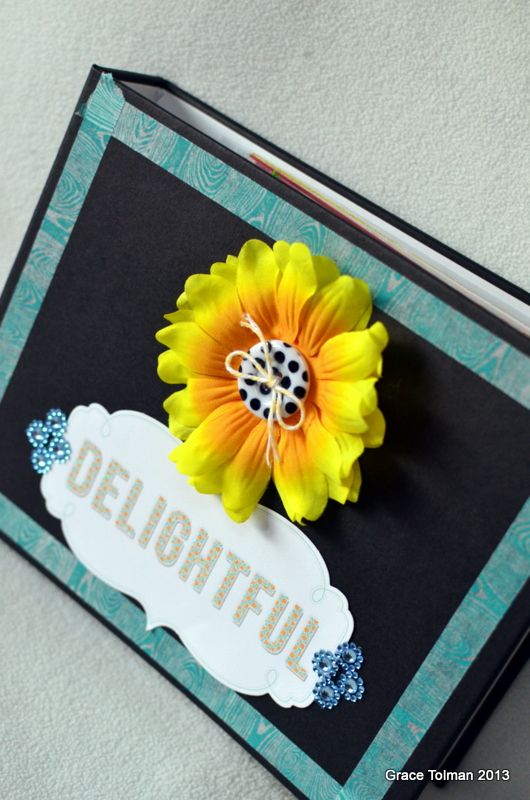 We had a great teacher leave our school this year and because she had both my children in her class, I thought it would be good to send her off with a book of remembrance. This mini album was definitely a group effort. I had a good friend who knew a lot of people in the school so I gave her a bunch of blank cards which she had teachers, staff, parents and students write on. I also talked to some parents in my daughter's class and most of them got some pictures and written notes back to me. And then another good friend helped me put the book together. I know that I wouldn't have been able to put this project together without the help of great friends and parents.
Here's a peek at the book. *Note: Because this is a combination of pictures and words from different individuals, especially children, I am opting to just share my children's page in the efforts of keeping other people's internet privacy. :)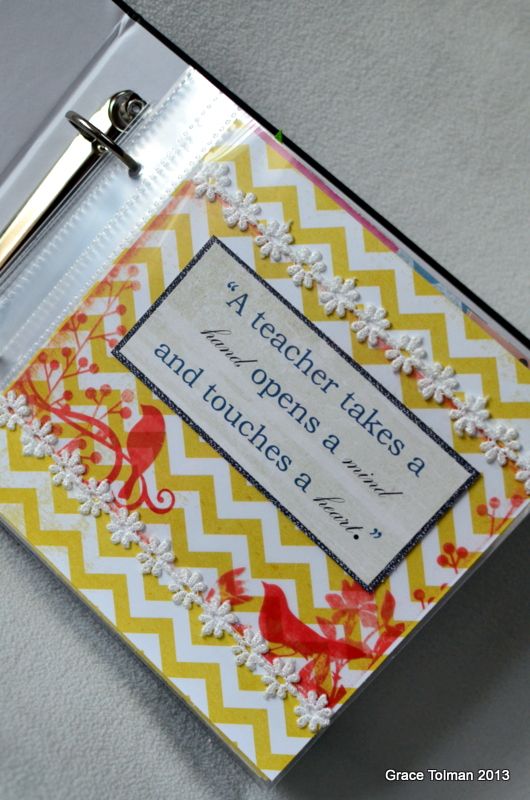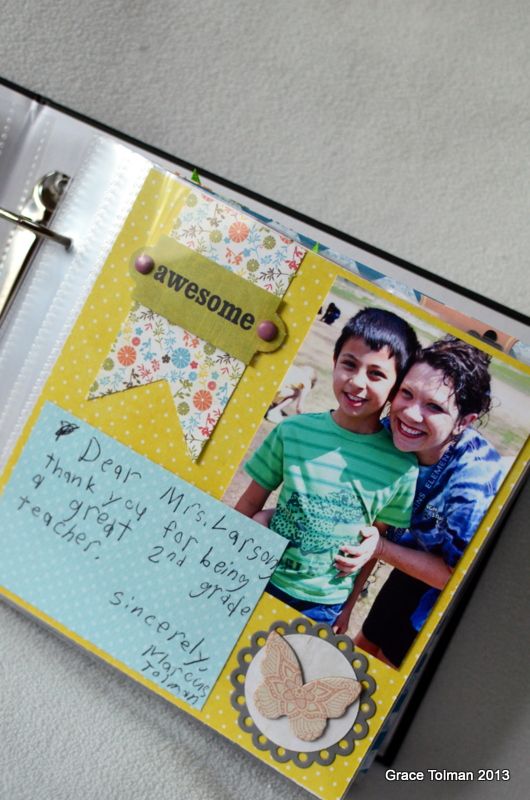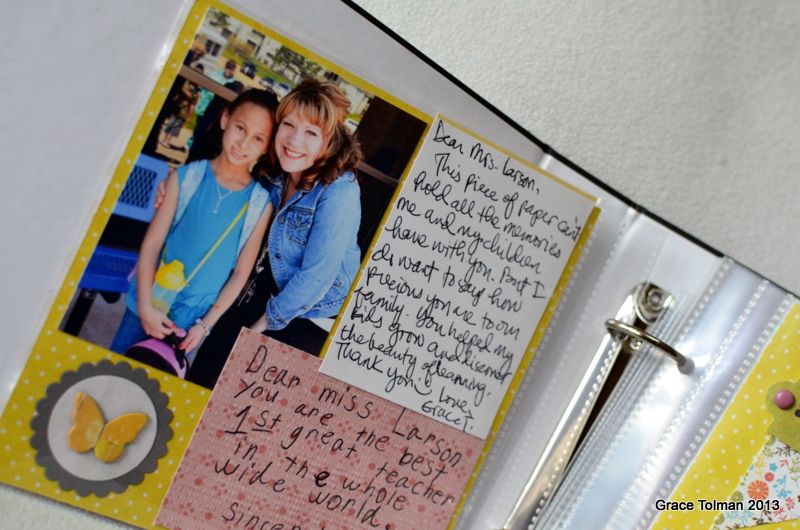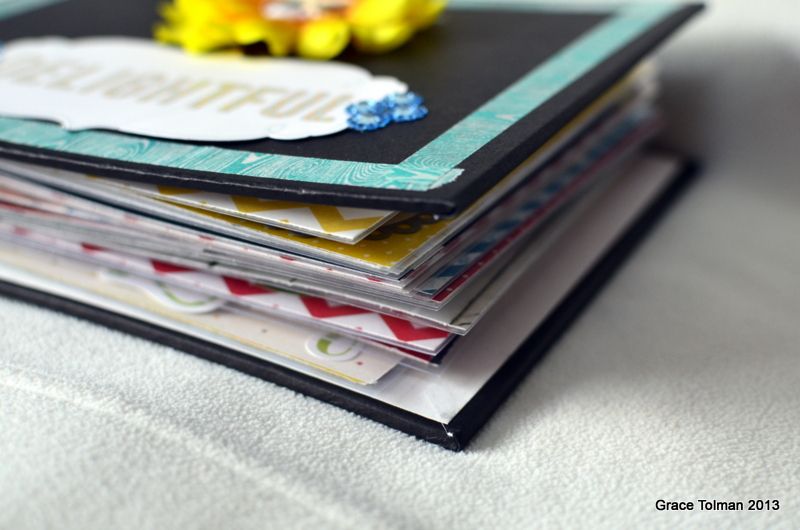 I got the 6x6 mini album from Michael's and all other supplies are from my stash. Papers are from My Mind's Eye, Washi tape from Hambly Screen Prints, Stickers from different sources and Stamp from Technique Tuesday.
Thanks for stopping by and have a fantastic week.
till next time,
Grace