Two Saturdays ago my husband and I celebrated our 11th year wedding anniversary. It was definitely a day to celebrate and we decided to make it a family affair. So we took the kids to watch "Jack the Giant Slayer" at the cheap theater and then we got to experience some French Cuisine at
La Baguette
. Here are some of the pictures from our family excursion...
Mitch has been wanting to see this movie since it came out. I thought the movie was well done and that the actors were pretty good. I was a little bummed out that they didn't talk about what had happened to the other characters of the movie besides the main ones.
A good friend of ours gave Mitch a gift card to a French bistro in town, as a graduation gift. So in this trip, we decided to use it for a "french experience". We figured that this might probably be the closest thing we can get to France so we took the plunge.
Our poor waitress had to really educate us with the food as we didn't have any clue on what to try. We ended up getting these...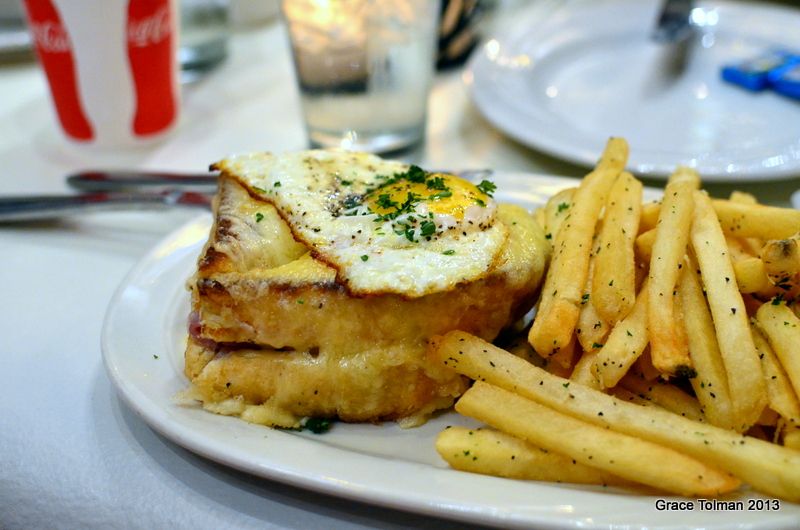 I got a swiss and ham sandwich topped with egg. I ordered a side of fries which was tossed with some herb mixture. It was pretty tasty.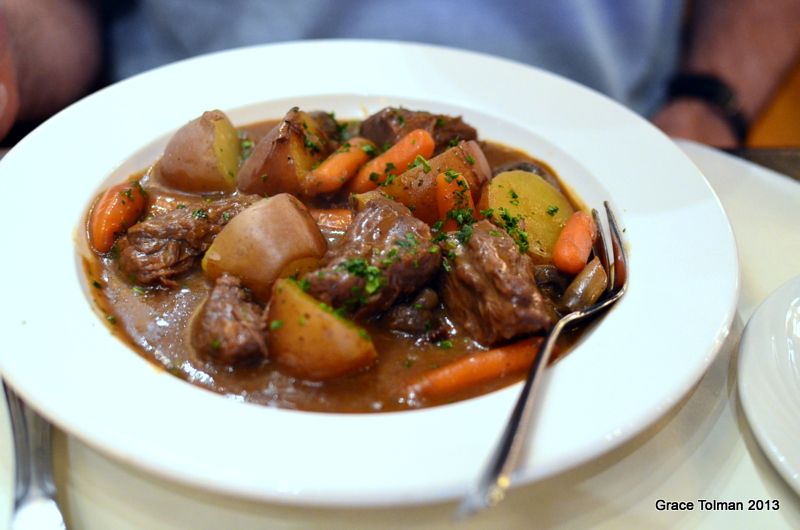 Mitch ordered the Beef Bourguignon. I had only heard this from Julia Child so it was pretty interesting to actually taste it. In my understanding it's the French take on Beef stew but it is simmered in some wines to add the European flavor.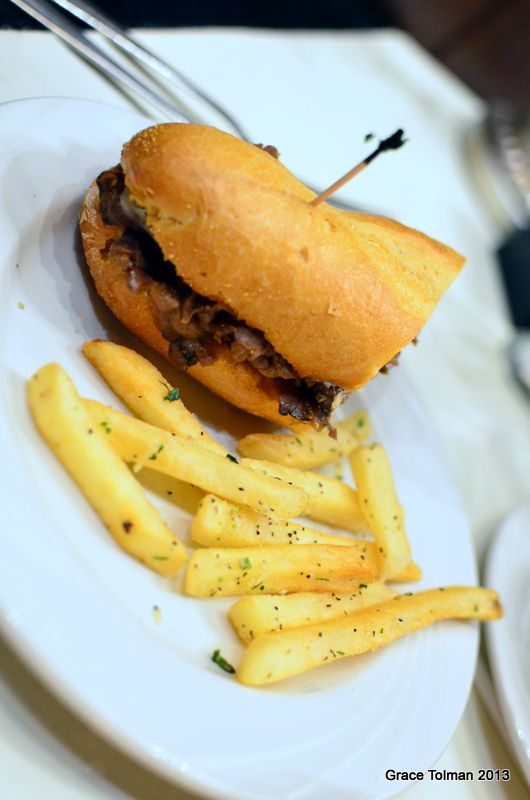 The kids split an order of roast beef sandwich with Au jus sauce. I had to teach them how to use the sauce which later on, I ended up using more of, in my sandwich. It was quite delicious!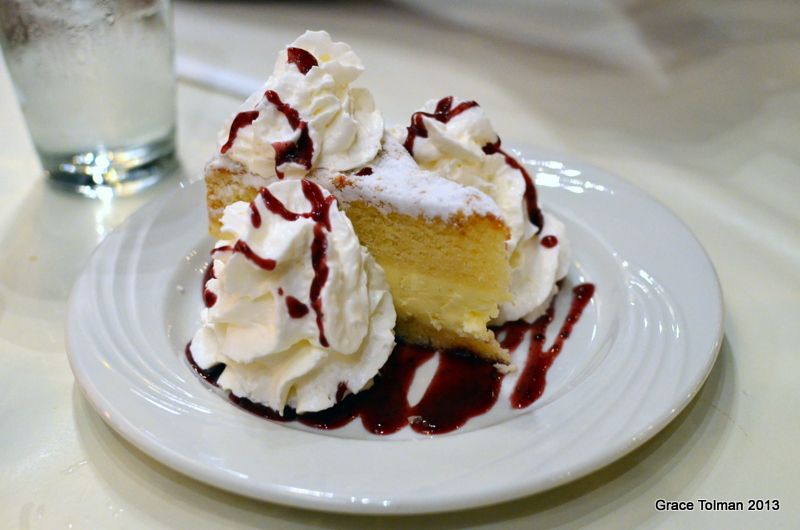 And we couldn't end the night without having something sweet, so we all shared this gorgeous plate of lemon cake with whipped cream and berry sauce. Yum-o!
When we got home I had Marcus take a picture of me and Mitch so we have something to remember this anniversary with.
So that's how we celebrated this year's anniversary. Now I want to know, what was your most unforgettable anniversary date?
Till next time,
Grace