Happy Friday friends. Since it's Mother's day on Sunday, I decided to create a page featuring two of my favorite mothers in the world....my sister and mom.
[Friends]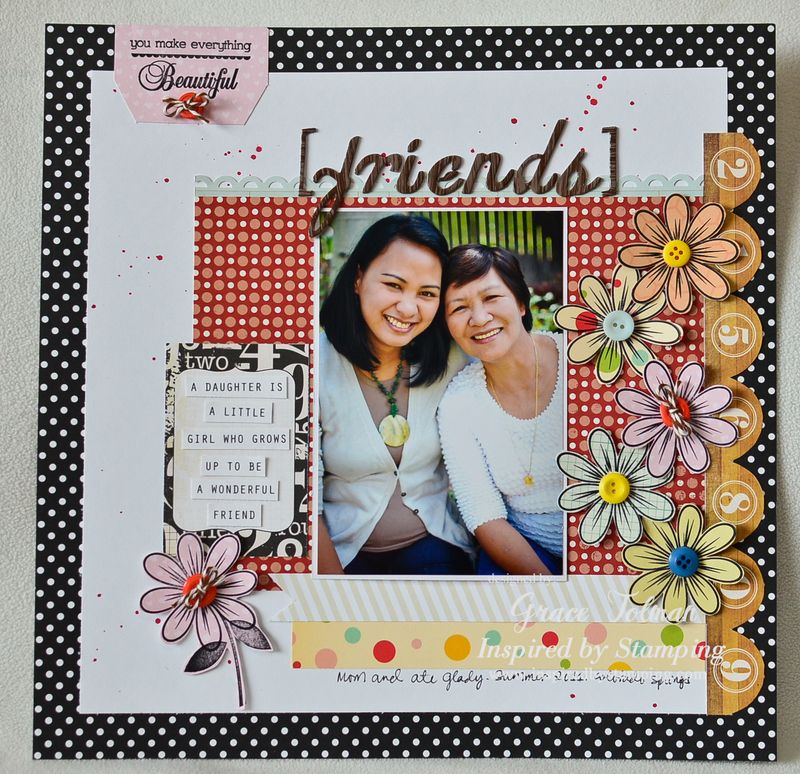 This page was inspired by the challenge shared at
Challenge Me Happy blog
. I love the design of the layout prompt and had fun playing around with so many papers. I tried to use my scraps here so I stamped flowers on them and cut it out to create my flower layers on the right edge of the page. I used the
Daisies stamp set
from
Inspired by Stamping
. I got the quote online and I thought it would be perfect for this photo I took of my sis and mom while they were here about two years ago.
Here are some more close ups...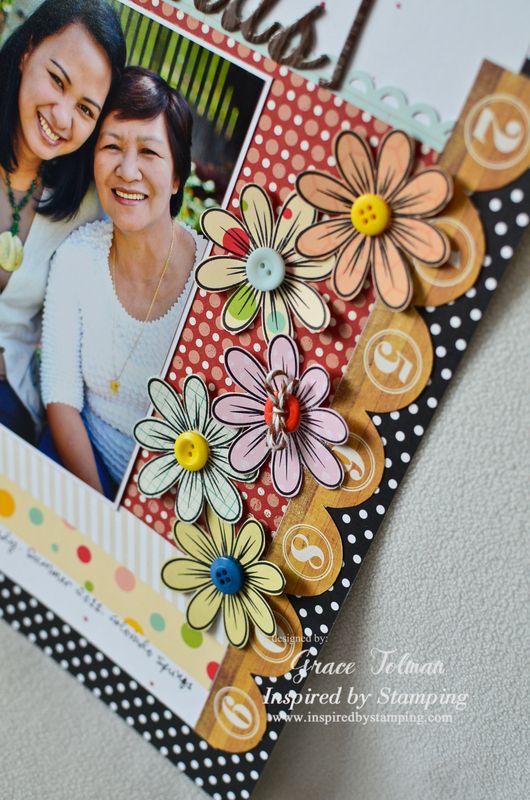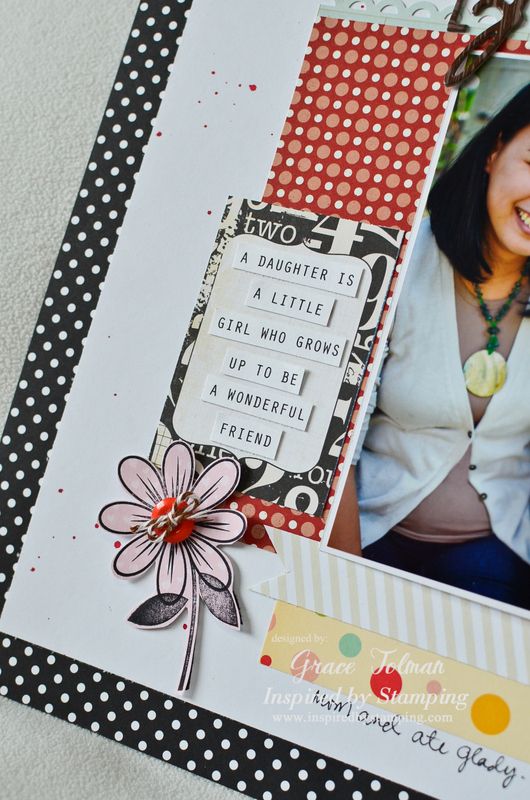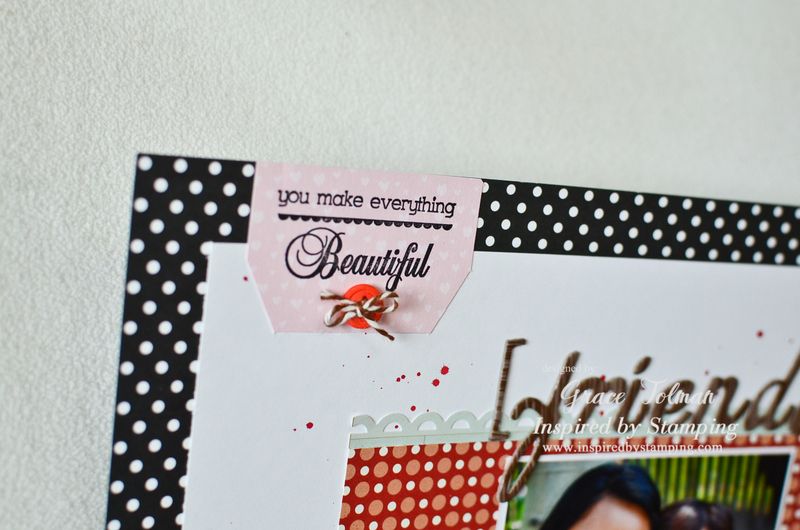 Thank you for stopping by and I wish all of the Mothers out there a very happy Mother's day.
Till next time,
Grace