Hi there. I'm breaking up all of the scrappy posts with a story about getting snow on the 1st day of May.
I was born and raised in the Philippines. It's a tropical country where it's humid and hot most of the year and in the 3-4 months of relief from the sun, we get rain. Then I moved to California where it's sunny 365 days in a year. So you can just imagine my total dismay when May 1st of 2013 rolls around and guess what's falling from the sky here in the lovely state of Colorado? SNOW! Yes you read it right we got hit by another snow storm! What is up with this?!
After grumbling that I won't be able to start a vegetable garden this year and complaining that it's another day of staying indoors because it was yucky outside, I took all my frustrations and pulled out my camera to capture some images from this day. After all, this will melt by the following day and I needed to prove to people that Colorado weather is C-R-A-Z-Y!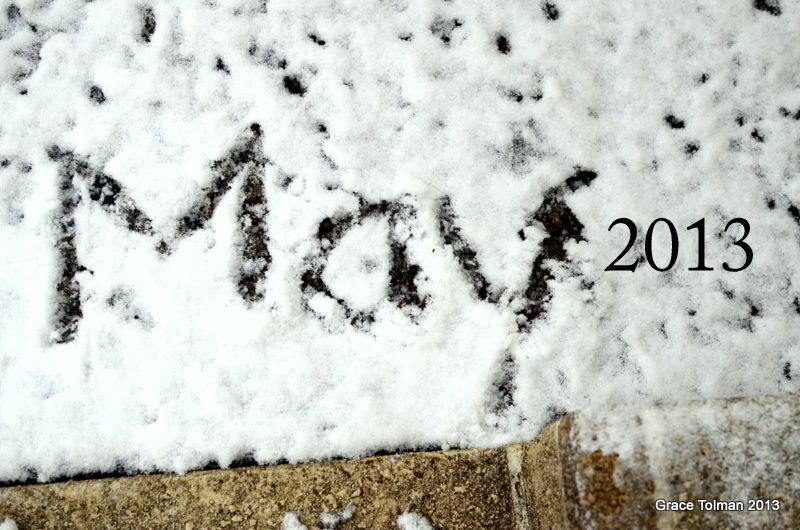 I wanted to write the month in the snow. I thought it would be a great addition to a scrapbook page when I'm ready to document this event in paper.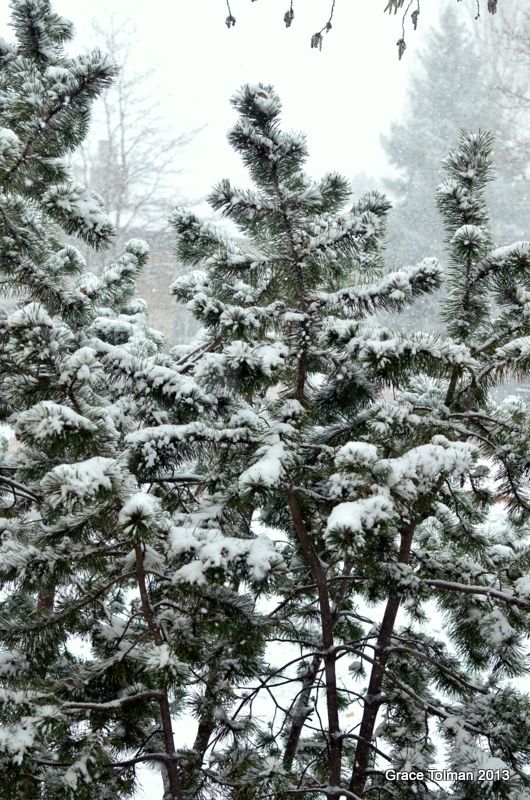 The pine leaves/trees look beautiful with snow on top of them. But they would be even more appreciated if it was a true Winter day!
and here's what it looks like in our backyard...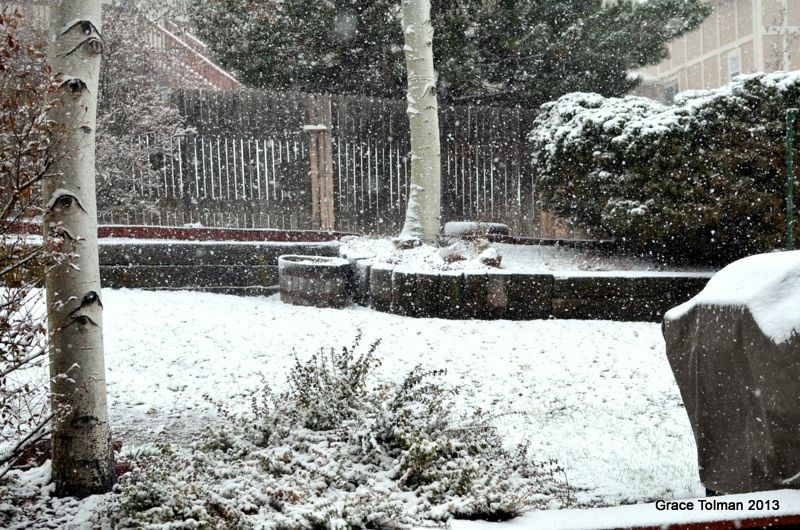 hubby thought that I should have a model while I capture the day in pictures so he stepped out in the cold and smiled for the camera.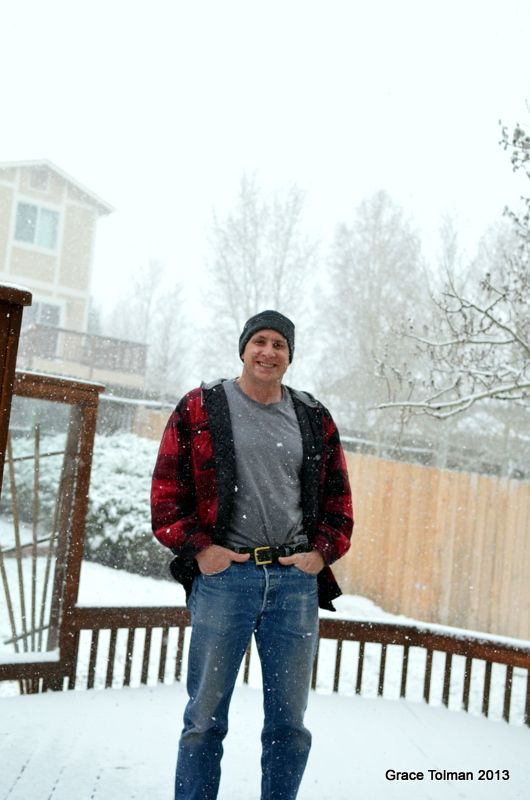 and as predicted we had sunshine the very next day and all of this quickly melted. So I guess on the upside it goes away fast so it's not that bad but I still can't believe that we can get snow in the middle of Spring. It just doesn't seem right. Don't you think?
Till next time,
Grace