Hi there friends. This month's book that I am reviewing is a novel from Rachel Hauck. I picked this up from my library in February. On a side note, I got this book in the large print version and my husband commented that he will be able to read this book without his glasses. I told him that I like reading large print books nowadays because of that same issue. I guess I'm just getting old. Ha!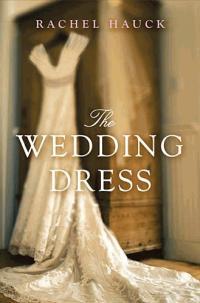 I liked the premise of a wedding dress worn by four different women in a span of 100 years. I never liked period pieces but with this one which bounced from the "now" to back then kept my interest. I also really liked how clean the book was. It didn't have any foul language or scenes/parts that are too slutty (I don't know how else to describe it?)
Over all I was very pleased with this read. It was light and sweet. Perfect break from all of my school readings.
Thanks for stopping by and I hope you come back here again soon.
Till next time,
Grace