Definitions of
inspiration
on the Web:
arousal of the mind to special unusual activity or creativity
a product of your creative thinking and work; "he had little respect for the inspirations of other artists"; "after years of work his brainchild was a tangible reality"
a sudden intuition as part of solving a problem
divine guidance: (theology) a special influence of a divinity on the minds of human beings; "they believe that the books of Scripture were written under divine guidance"
arousing to a particular emotion or action
Ok so as promised here's what is inspiring me right now.....
1. This
show
is definitely an obsession right now. It comes on at 7:30 in the morning around here but I don't mind getting up early to watch it. I love all the new crafty ideas that I'm learning from Wendy. Definitely a must see if you are a crafty person.
2. This
article
. Life needs to move forward and the best things are yet to come. That's definitely a lesson that I NEEDED to learn and it has inspired me to keep chugging along in this life I call mine.
3. I'm glad to be associated with a company that gives back. This year Aeropostale is holding it's annual
Teens for Jeans
program. Basically you just bring in your gently used jeans (any size or brand) and the company collects all the donations PLUS match it with their own jeans and give it to homeless teens. This year we are also giving 200,000 pairs to the victims of Haiti earthquake disaster. So what are you waiting for? Do something NOW!
4. I'm lovin' all the sneek peeks of the new scrapbook products that are making their debuts at CHA next week. I'm a little sad that I can't see them all in person but I know that as they trickle into my local craft and scrapbook stores that I will be making my wish list. This
line
is one of my favorite lines to come out.
Of course it's a
GCD Studios paper
! They just keep on coming out with some great lines.
5. There are a few songs in this
CD
that I'm really digging right now. They're my new fave tunes to listen to while I'm running.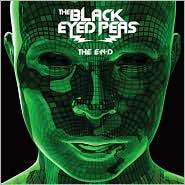 6. and finally something or rather some people that always sparks up that something in me to get those inspirations coming
I took this with a timer when we went on a little field trip to Griffith park last month.
So there you have it. Inspirations are everywhere.
Till next time,
Grace