Hello friends. Today is a special day for memory preservers all around the world. It might sound silly to some but we celebrate the first Saturday of May every year as the "National Scrapbooking Day". It's a day to commemorate all the documentation that we do and why we are passionate about it. Here's a quote that I found a few weeks ago from
Big Picture Classes
that sums up how I feel about scrapbooking in general...
Here's a
blog post
I created last year which enumerates my personal reasons for doing what I do. It hasn't changed since then so I'm just going to link you to the original post. This following layout is one of my earliest scrapbook page. My style has definitely evolved since then but my love for memory documentation remains.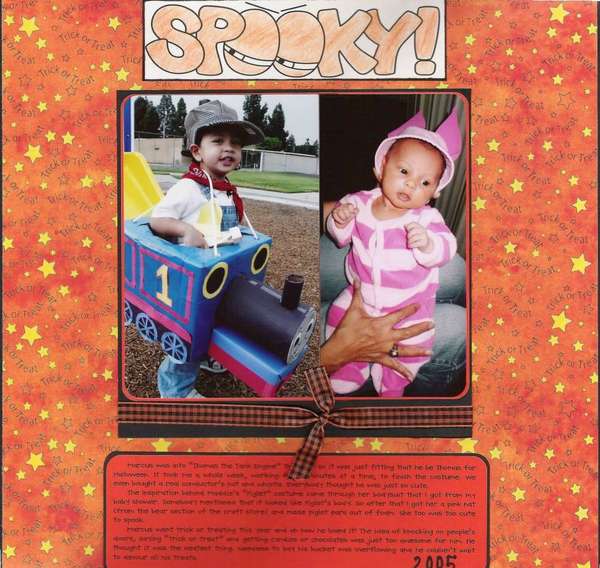 Looking for fun ways to celebrate today? Check out the following links. There will be many things going on today...virtual crops, blog hops, giveaways and challenges. Visit your favorite scrapbook site and you might feel overwhelmed. I know that I've felt that way before so this year, I'm picking only a handful to participate in. I'm definitely going to visit
BPC
to check out their activities...
and the
fun challenge
they have. Oh don't you just love that color combo?
and finally what is a NSD post without a couple of recent layouts? Here's a couple I've made in the recent months...
Papers and journaling blocks from Elle Studio; Stars from Pink Paislee; Sequins and washi tape from Studio Calico.
Letter stickers from American Crafts; Epoxy dots from My Mind's Eye; Cardstock from WorldWin papers; Frame and stickers from Heidi Swapp.
I wish all of my fellow scrappers out there a fantastic day. Let's all cheer for the art of memory keeping and being able to be a part of this great community.
Till next time,
Grace