Hi friends. Today's an extra special post. You see
Inspired by Stamping
showed off the April release last week and I had so much fun creating with the new sets that I made extra projects. Today I'm sharing one of three extra projects that I made with the April stamp release.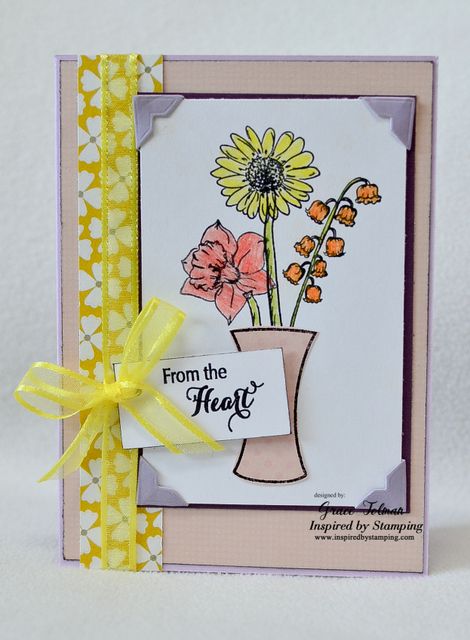 In this card, I used the
Spring Blossoms
set. I tried my hand at the hand coloring and I'm happy with the results. It always amazes me at what I can accomplish when I go out of my comfort zone. Here are a few more close ups...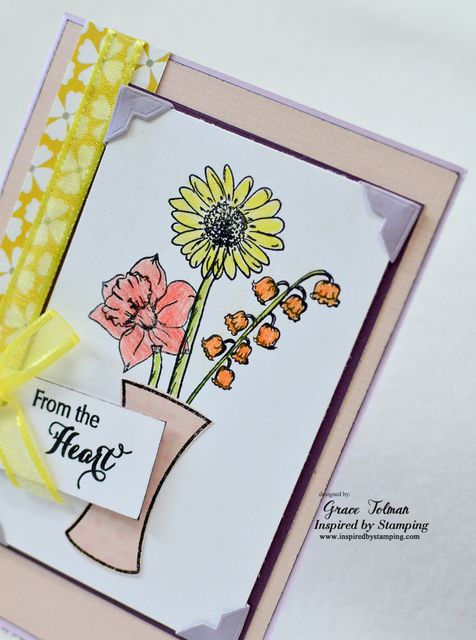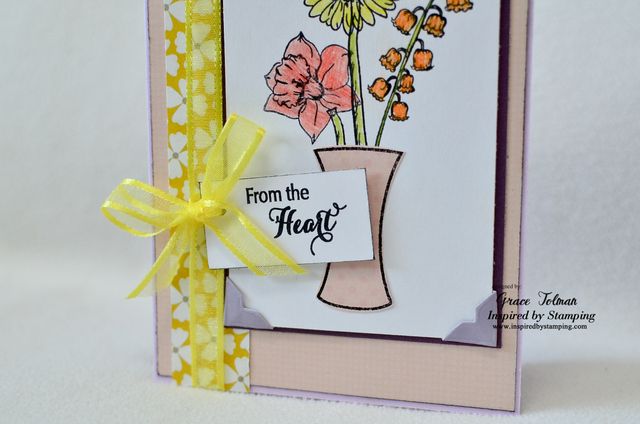 Again you can check this
stamp
out and the other beautiful sets available at Inspired by Stamping
here.
Watch out this month for my other two Inspired by Stamping project share. :)
Thank you for stopping by.
Till next time,
Grace